Who knows that if you have new workout clothes that make you feel good you may be more inclined to actually go exercise? (Do I see all of you raising your hands?) The sweet Broccoli Cupcake (who does have a name, and it's Calie) introduced me to Ellie recently and I'm stoked to share it with you guys as well.
Workout clothes have become my 'work clothes,' since teaching BarreAmped is my main gig. But I'm often doubling them up as 'real clothes' like leggings under a dress or a tank under a sweater. It makes for an easy transition from lunch with a friend to the gym afterwards. And as much as I love all the cute styles from brands like Lululemon, Athleta, Lucy, Nike, etc., my budget doesn't always love them quite as much!
Enter Ellie …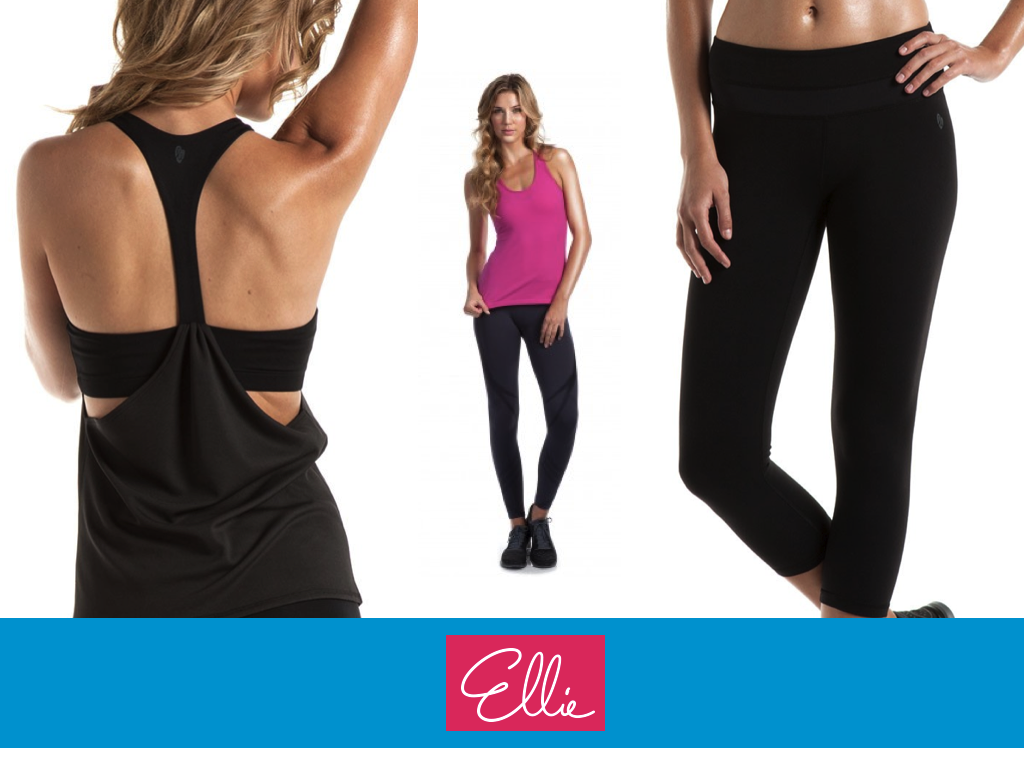 The basic idea is you get high quality, super cute workout clothes for way cheaper than other comparable brands. You can order pieces individually, but if you really want to save money, the best route is Ellie's monthly subscription. $49.95 gets you two pieces each month (a top and bottom, two tops, two bottoms, whatever you want). And there's a brand new collection to shop each month as well! If you aren't able to submit your picks in time for the shipment to be sent out (or if you just prefer to be surprised!), the Fit Fashion experts will choose for you based on the Style Profile you fill out when you sign up.
Even the fine print is good news:
no shipping fees
free returns/exchanges
cancel anytime
I like simple & straightforward.
Plus, you can get 20% with my link! (See the banner ad below.) Full disclosure – I am indeed an affiliate for Ellie, but I make it a practice to only promote products or services that I truly believe in or use myself.
One of my favorite pieces from the February collection (which is still up online!) is the Electric Love Capris. I wore these to teach a BarreAmped class last week and almost everyone in class commented on them.
They are seriously some of the most comfortable workout pants I own! I also have the After Dark tank (pictured above). One thing I do wish were different about the tops is the lack of bra inserts in the shelf bra. That may just be a personal preference, but I figured I would mention it.
If you want to check it out, just click the banner below and fill out your style profile. You'll automatically get 20% off!
What are your favorite kind of clothes to work out in? Yoga pants, shorts, tanks, t-shirts?