I have no idea where the name Shaboo Shaboo came from. A good friend shared this recipe with me years ago and even she doesn't know who came up with the moniker. All I know is this is one of my and my husband's absolute favorite go-to meals. We originally made it with brown rice (which is just as delicious), but quinoa doesn't take quite as long to cook, and we decided we prefer the texture of quinoa anyway.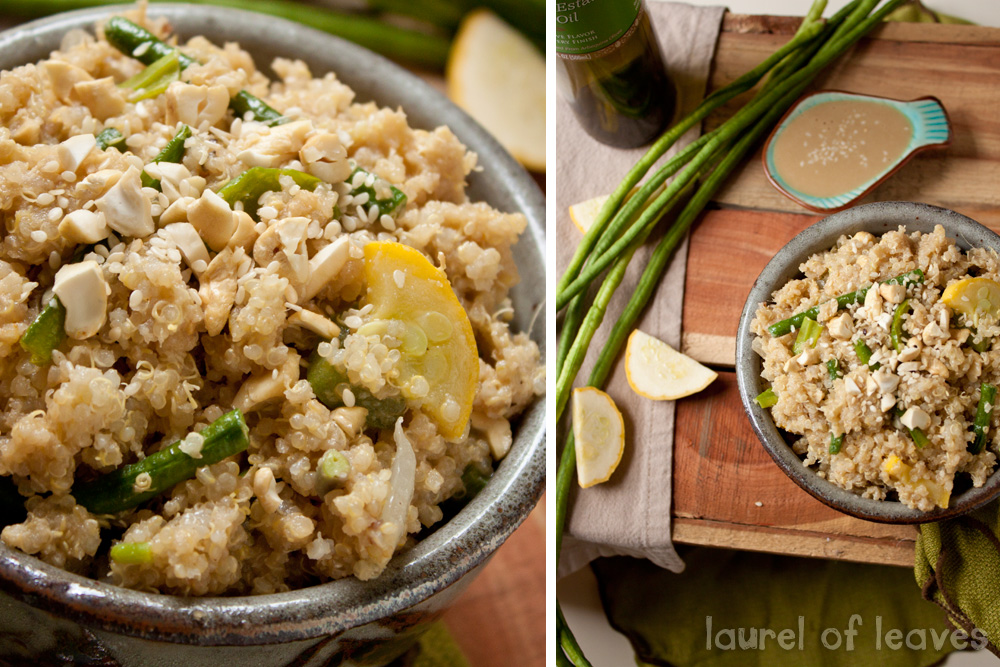 The basis of the recipe is this amazing raw, creamy, Asian inspired sauce. You basically toss a bunch of uber healthy ingredients into the blender and press go. Brilliant.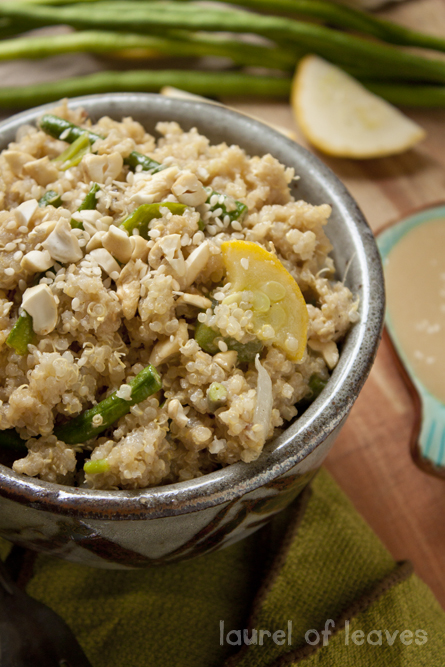 Then cook up some quinoa or rice, saute some veggies, combine, and bam! Dinner is served. Make extra so you have leftovers for later in the week!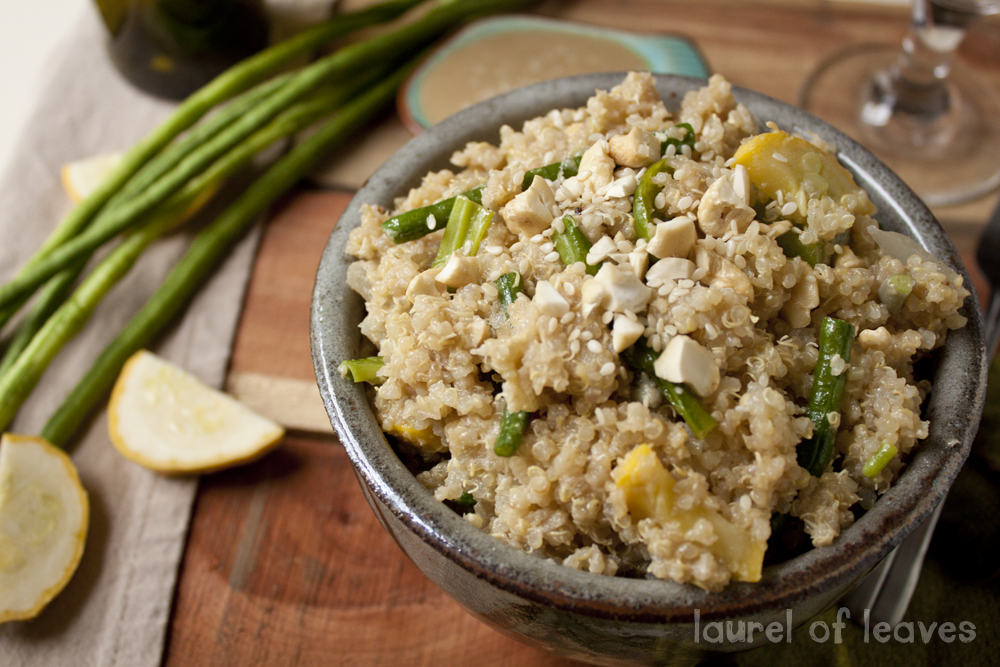 The other great thing about this recipe is that it can easily be adapted as the seasons change. In the summer I use zucchini, squash, green beans, bell peppers, onions, and whatever else came out of the garden or arrived in my CSA box. In the fall and winter I switch it up with cabbage, carrots, broccoli, onions, and maybe even some sweet potatoes.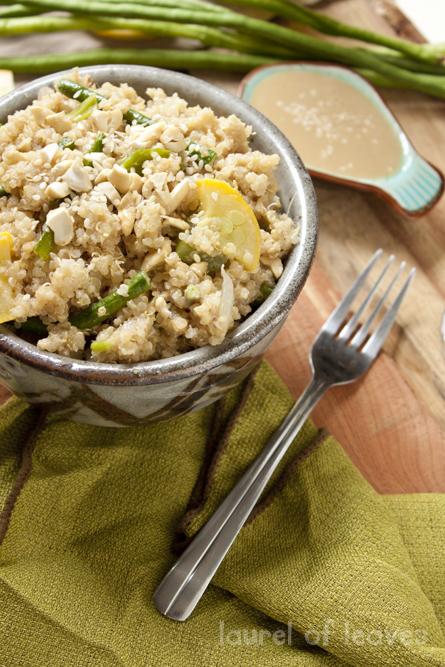 Yep. I'm pretty sure this is going on the menu tonight, in fact. Bring on the Shaboo Shaboo!
Shaboo Shaboo (aka Veggies & Quinoa in a Creamy Asian Sauce)
Ingredients
1/2 c. olive oil
1/4 c. Bragg's liquid aminos
1/4 c. apple cider vinegar
1 1/2 tsp. garlic (or 2-3 cloves, if you have a powerful blender)
1 1/2 tsp. ginger (or a 1 1/2 in. piece of fresh ginger, if you have a powerful blender)
1/4 c. hulled sesame seeds
Instructions
Place all ingredients in a blender and blend until smooth.
Saute as many veggies as you'd like and cook up some quinoa or brown rice.
Combine sauce with veggies and quinoa or rice and serve warm.
Garnish with cashews & sesame seeds (optional)
http://www.laurelofleaves.com/2013/02/shaboo-shaboo-aka-veggies-quinoa-in-a-creamy-asian-sauce/
What are your favorite fast & healthy dishes to whip up?