It was early in the evening. I was fixing dinner and checking the contents of my refrigerator. I saw cream from my raw milk that needed to be used. I already had a batch of sour cream. I wanted to whip it.
And whip it good.
So whip it I did. With a bit of vanilla extract and coconut sugar. Mmmm.
But then I needed a dessert with which to consume this freshly whipped cream! Something small. A cobbler of some sort. I went in search for fruit. A few blueberries. A couple apples meant for juicing. And a bunch of bananas that were quickly turning brown.
Can I make a banana cobbler? Does that even exist? Would it be any good? I searched Pinterest and was pleasantly surprised to discover a recipe for Banana Bread Cobbler. Not quite cobbler, not quite bread, but a scrumptious looking hybrid of the two. But it was made with refined flour and sugar. So I improvised and made my own healthy Banana Bread Cobbler with Pecan Streusel recipe!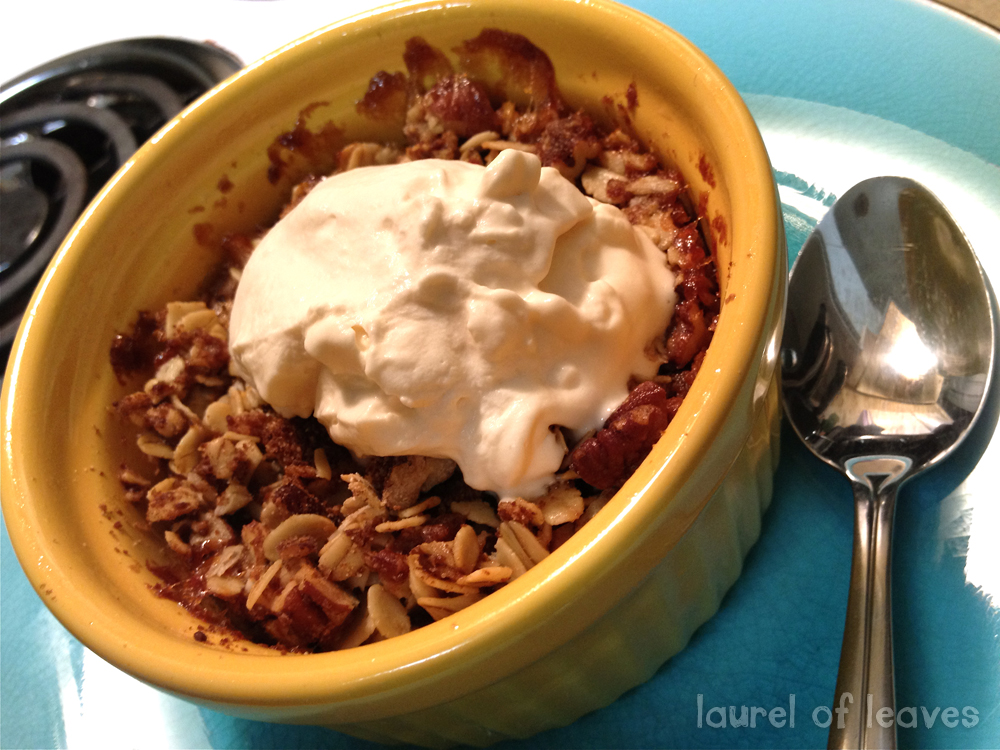 Major success. Studhubs loved it and requested it again.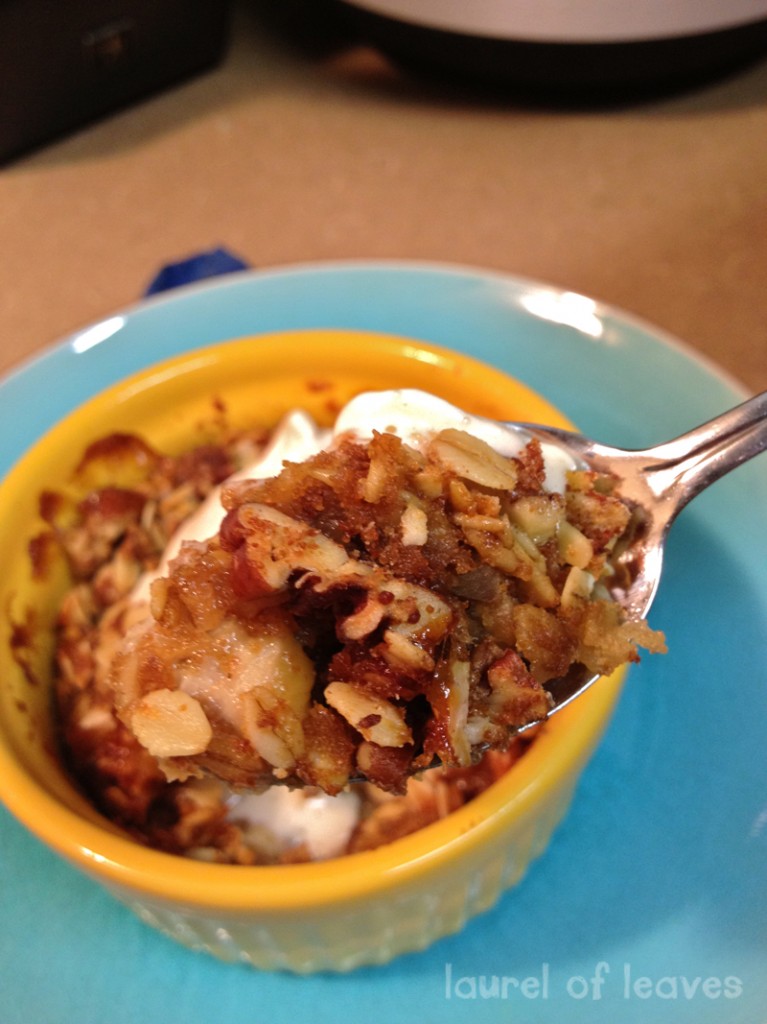 This recipe makes enough for two individual servings. Double it up if you are using an 8×8 baking dish or quadruple it for an 11×17. If you're unfamiliar with coconut sugar, it's a low-glycemic, nutrient-rich natural sweetener made from the sap of the coconut tree. It's sometimes also called palm sugar and you can buy it here.
Banana Bread Cobbler with Pecan Streusel
Ingredients
Streusel Topping:

2 Tbsp. coconut sugar
1/8 c. whole wheat, spelt, or a gluten-free flour
1/8 c. butter, softened
1/4 c. rolled oats
1/8 c. chopped pecans

Filling:

1/4 c. whole wheat, spelt, or a gluten-free flour
1/4 c. coconut sugar
1/4 c. milk (raw cow's, full-fat coconut, or homemade almond)
1/8 c. butter, melted
1 medium banana, sliced
Instructions
Combine the coconut sugar, flour, butter, rolled oats and chopped pecans to make the streusel topping. Set aside.
Preheat the oven to 375 F and lightly grease two individual serving size ramekins (double this recipe if you are using an 8x8 baking dish).
Whisk together flour, coconut sugar, and milk in a medium bowl until just combined.
Add melted butter, then pour into ramekins.
Top with banana slices then streusel topping.
Bake for 40-45 minutes or until browned and bubbly.
http://www.laurelofleaves.com/2012/07/banana-bread-cobbler-with-pecan-streusel/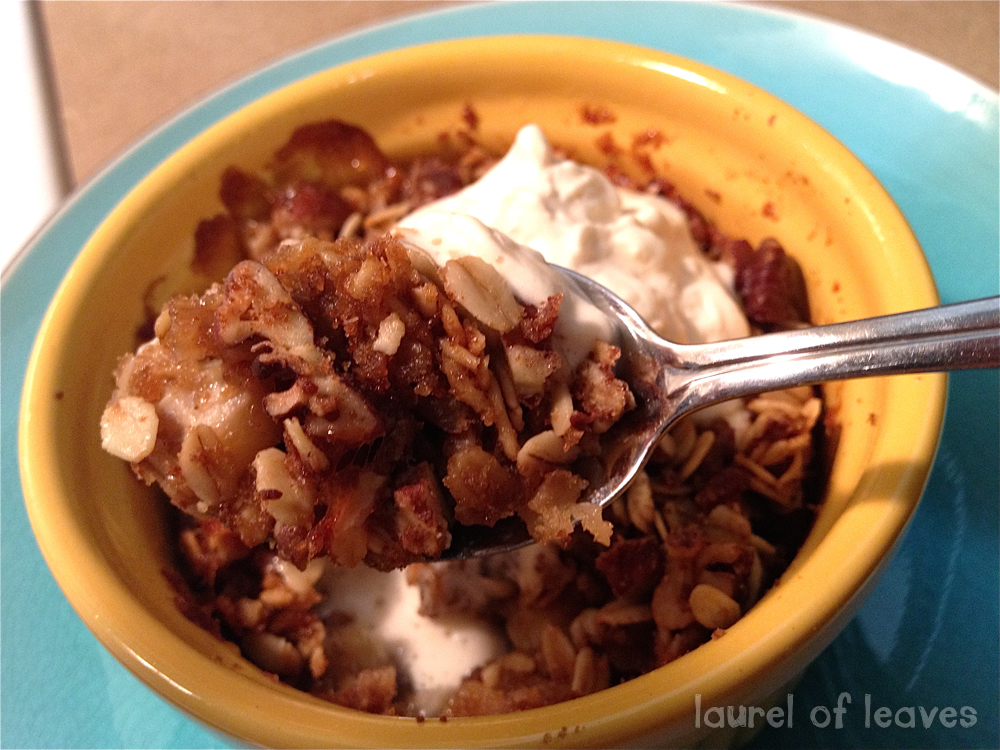 What's your favorite way to use up browning bananas?
This post is shared at Slightly Indulgent Tuesday, Real Food Wednesday, Allergy Free Wednesday, Simple Lives Thursday