There truly may not be anything better than a warm, rich, ooey-gooey, chocolate brownie. Right out of the oven. Served with a tall, cold glass of fresh, raw milk.
* swoon *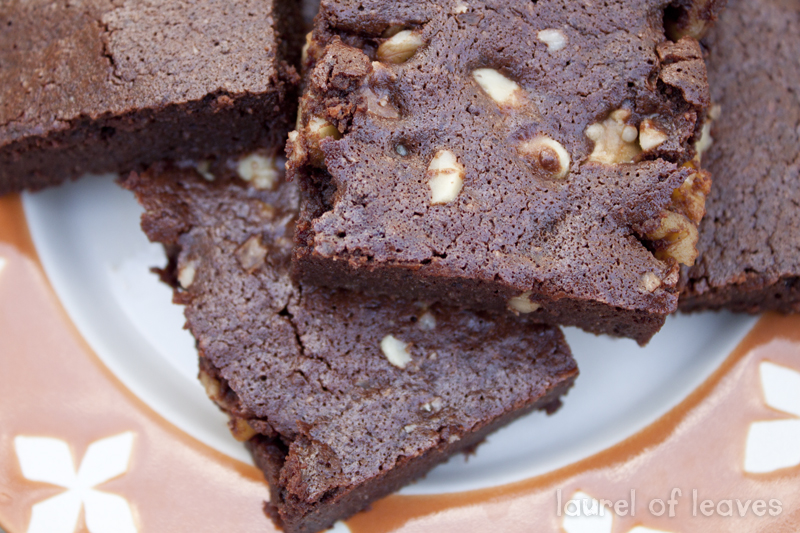 It's the simple things in life, huh?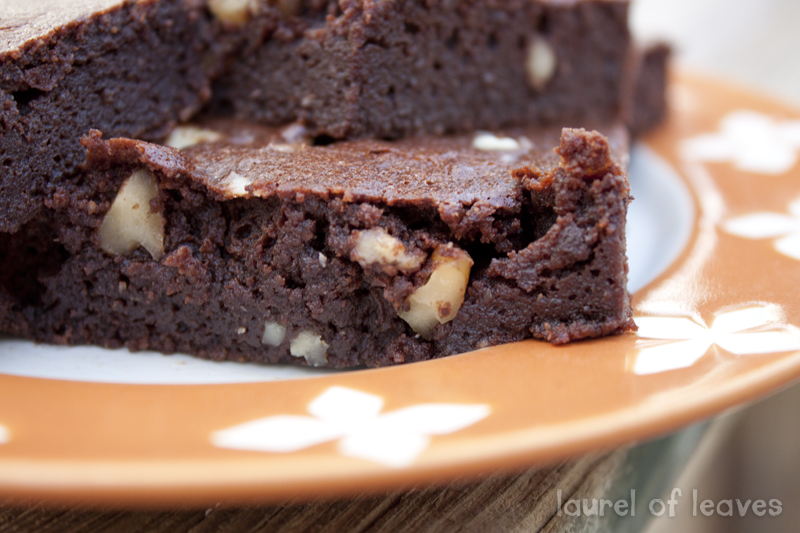 Of course, if you know what all that sugar does in your body, you don't eat brownies made with refined sugar. Sugar makes me break out, gives me a major drop in my energy levels, makes my joints hurt, and feeds the cancer cells in my body. So, no thank you, fancy looking dessert blogs. You may tempt me on Pinterest, but I know better! And I also know how to make you (at least semi) healthy!
And so off I went to whip up a batch of dark chocolate brownies worthy of a foodie's accolade.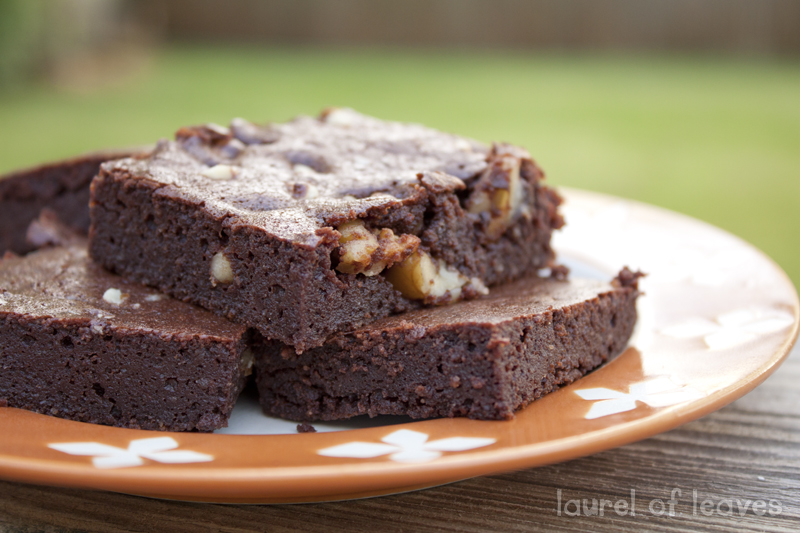 Dark Chocolate Brownies
Ingredients:
1/4 c. butter 1/4 c. virgin coconut oil 1/4 – 1/2 c. dark chocolate chips 1/2 c. coconut sugar 1/4 c. maple syrup 2 eggs (at room temperature) 1 tsp. vanilla 1/3 c. dark cocoa powder (unsweetened) 1/2 c. flour* 1/4 tsp. sea salt 1/4 tsp. aluminum free baking powder 1/3 c. chopped walnuts (optional)
*I typically use freshly ground whole wheat or spelt flour. You can also experiment with buckwheat or oat flour for a gluten-free brownie, or a slightly smaller amount of almond flour.
Directions:
Preheat the oven to 350 F. Take a small amount of coconut oil or a used butter wrapper and grease a large rectangular baking dish.
Combine cocoa powder, flour, salt, and baking powder in a medium bowl.
Melt the butter and coconut oil in a small saucepan over low heat. Once it melts, turn off heat and add chocolate chips. Stir until they are melted. Add coconut sugar and maple syrup and whisk til combined thoroughly. Whisk in vanilla and eggs (one at a time).
Combine wet and dry ingredients. Fold in walnuts (if using). Pour the batter into your prepared pan. Bake for 20-25 minutes.  Remove from the oven when the center is still slightly undercooked. It will continue to cook and set as it cools.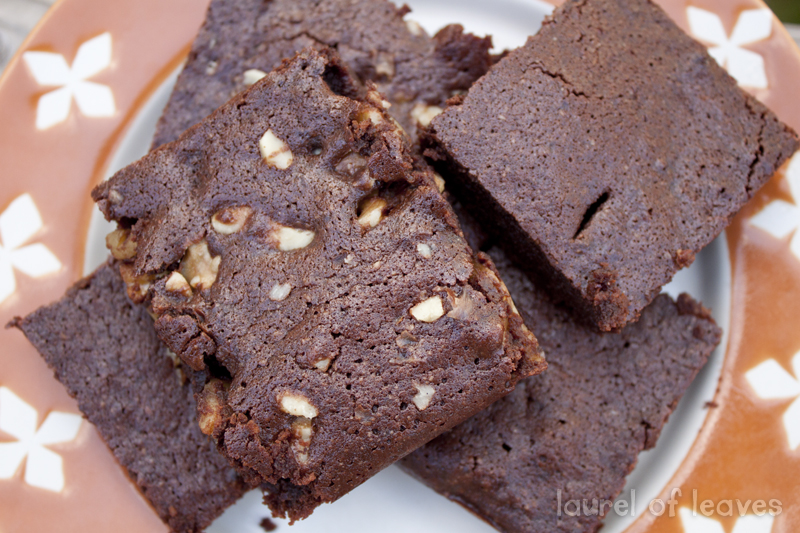 Mmmhmm. You know you want some.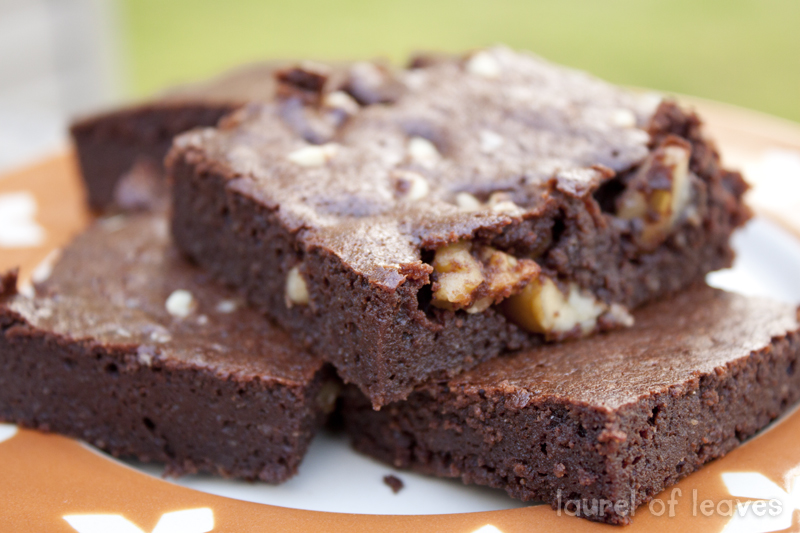 Are you a 'nuts' or 'no nuts' person when it comes to brownies?
This post is linked to Sweet Tooth Friday, Fight Back Friday, Slightly Indulgent Tuesday, Real Food Wednesday