June. The month in which I soaked up some sun & salt water at the beach, turned 27, and posted very little on the blog. Apologies, my dear readers! I'm not honestly quite sure what happened. I guess life just caught up with me, as they say. (Who are they, anyway? And why do they hold so much authority in my life?)
At any rate, June was still a great month. You know you had a relaxing vacation when you come back to the chiropractor upon arriving home and hear "Much better tone! So much better than usual!" So I've been trying to channel all that blissful beach energy every time I start to feel stressed. What are your best de-stressing methods? I'd love to hear some new ideas.
Salty Air, Ocean Waves, & Sunshine
I do love the mountains, but I'm definitely a beach girl. I love the breeze off the water, playing in the waves, soaking up vitamin D, and feeling the sand between my toes (though I have to admit, it's a bit obnoxious when you find sand all over the floor, in the bed, in your suitcase, etc., etc., etc. Ah well, it's the price you pay!) Here's just a little taste of my vacay this past month:
Definitely did not want to come home. Though it was nice to come back to a thriving garden full of gorgeous veggies! Thanks to our friends for coming over to water our thirsty plants!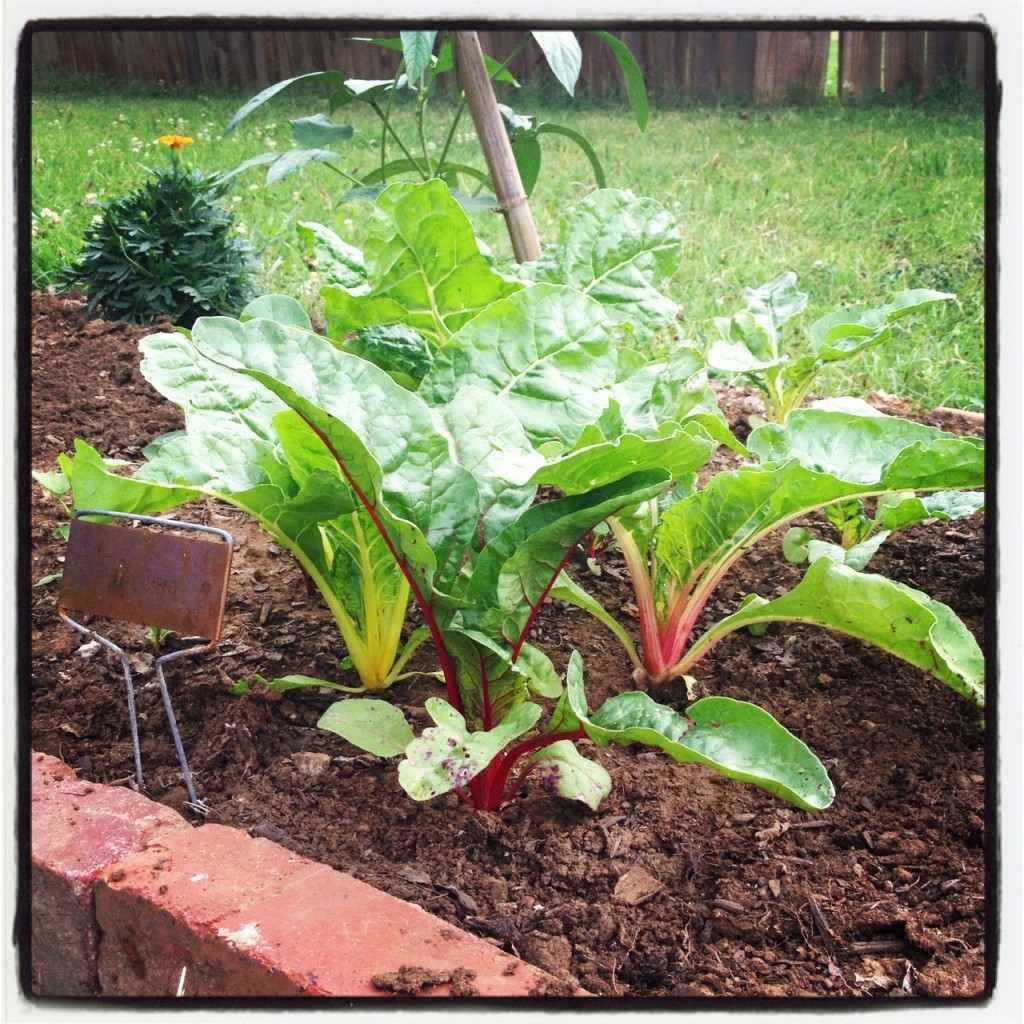 Recipes Over Which to Drool
3 posts this month. A far cry from the seven posts that were in my list of goals back at the beginning of the year. But, on a positive note, 3 is better than 2, is better than 1, is better than none. If you missed them, I featured these really amazing recipes: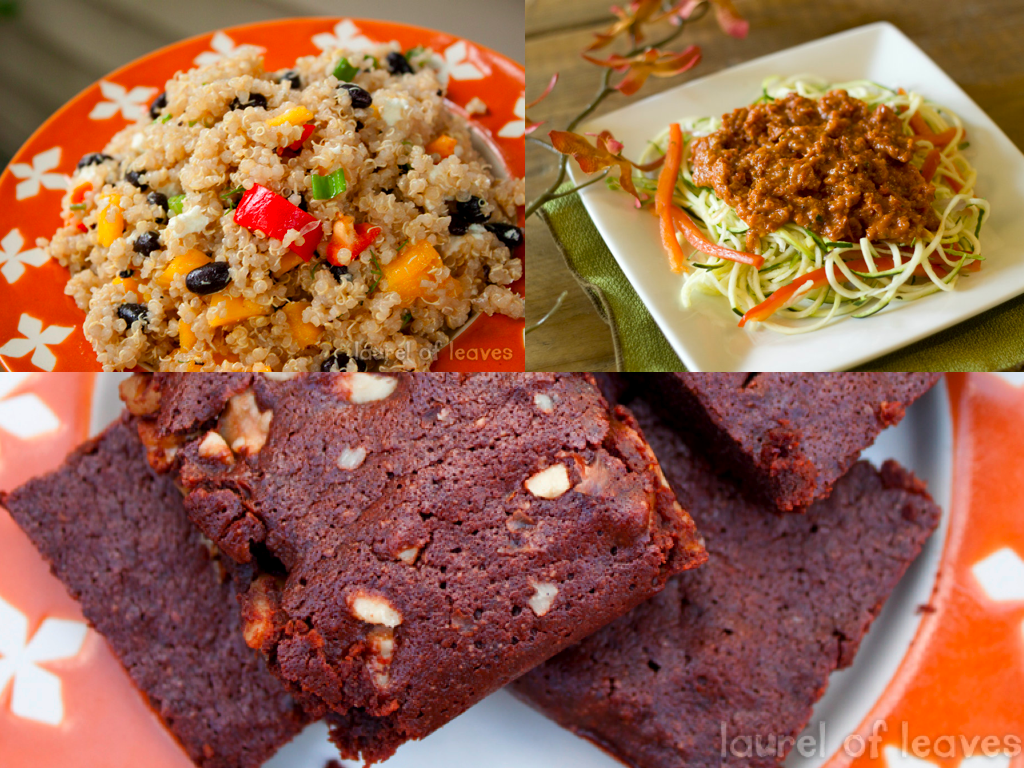 Zucchini Noodles with Raw Marinara Sauce – a no-cook, keep-the-kitchen-cool-this-summer recipe that's perfect for the abundance of zucchini this season.
Best Ever Dark Chocolate Brownies – seriously the best ever. This recipe is straightforward, no frills. Just a ridiculously delicious chocolate brownie made with natural sweeteners.
Mango Black Bean Quinoa Salad – I can't even tell you how many times I've made this quinoa salad since I posted about it. It's the epitome of a summer salad – with enough protein to make it a meal on its own.
A New Look for the Blog
If you're a regular reader, you might notice that something seems a bit different around here. It's because I just launched this awesome new design! As much as I loved my old design, it was time for something fresh. I knew I wanted to widen the body area and simplify the overall look and feel. My stud of a husband created this awesome vintage poster-style look. I especially love the footer. While my name does mean Laurel of Leaves, I'm all about getting back to the root of an issue, not just covering up the cause or green-washing – whether that be through eating truly natural traditional foods, utilizing herbal or nutritional remedies, or finding the most truly sustainable ways to live.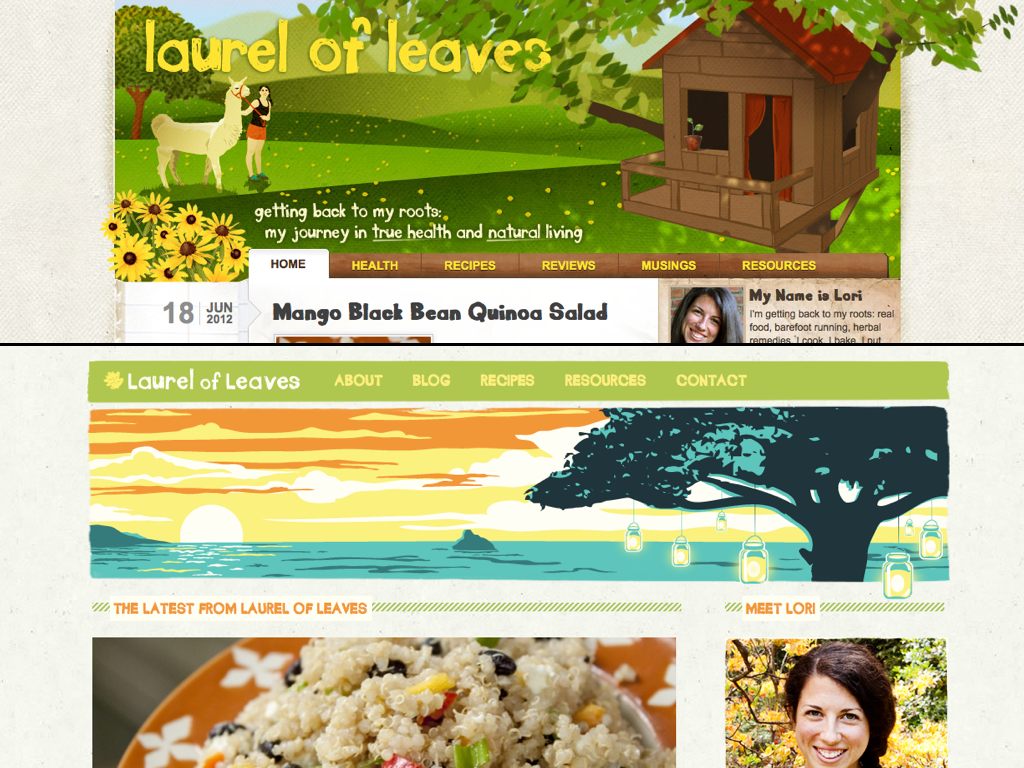 Modern Alternative Kitchen
Another very exciting development this month is my involvement with a brand new project from Modern Alternative Mama (if you're not already a subscriber here, definitely check out this site. I'm talking about a wealth of information on living a non-mainstream life). I'm stoked to announce that I'm now a regular contributor to Modern Alternative Kitchen! The site won't launch officially until July 9, but in the meantime, Like the Facebook Page to meet the contributors, stay up to date with new posts, and learn a ton about real food.

What have you been up to this summer? Do you have any fun adventures planned?