Forget the tiny umbrella. Throw a sprig of rosemary in my lemonade and it is summertime, baby! This Rosemary Lemonade (made without any refined sugar!) is epic. Best spring or summertime drink I've found.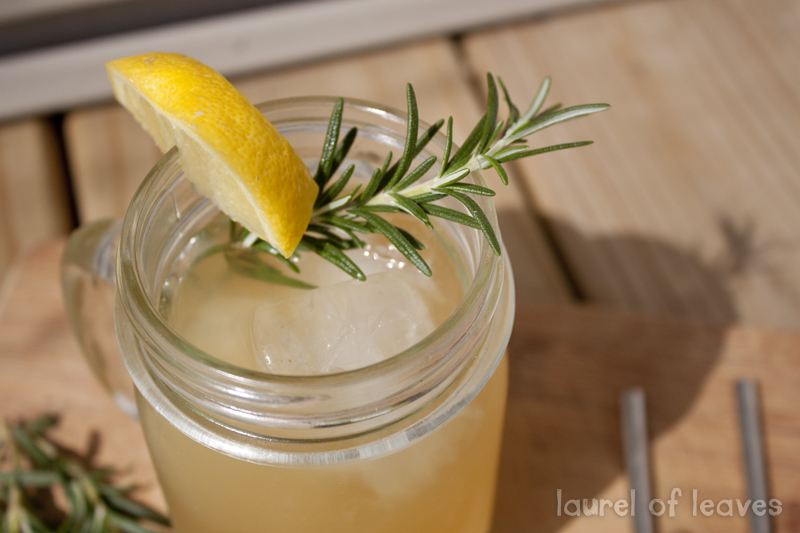 I've become more and more a fan of the sweet and savory combination as of late. It started with these Lemon Rosemary Cookies and I never looked back. Since then, I've roasted my Brussels sprouts with pears, shallots, & thyme and brewed iced tea with plums and thyme. (Recipes coming sooner or later for both of those. You'll probably see the tea before you see the Brussels sprouts since it is sadly no longer Brussels sprouts season. *tear*)
You'll definitely want to use fresh rosemary for this drink. But don't buy a package of fresh herbs from the store. Go ahead and buy the entire plant (or grow it from seed yourself). Way more cost effective.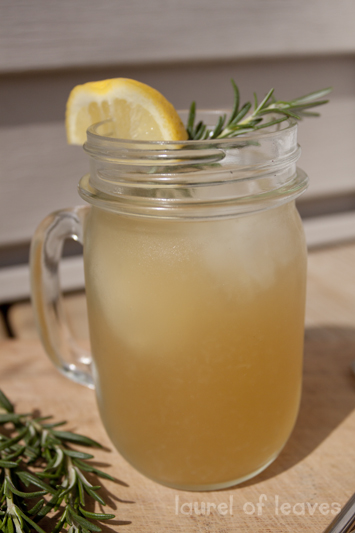 You can also play around with the sweetener options. The coconut sugar will turn your lemonade a slight shade of brown, but the flavor is awesome. If you like your lemonade extra sweet, I would recommend adding a few drops of stevia extract. Completely up to you. The original recipe called for one cup of sugar, so you can use that as a reference if you want to play with substitutions.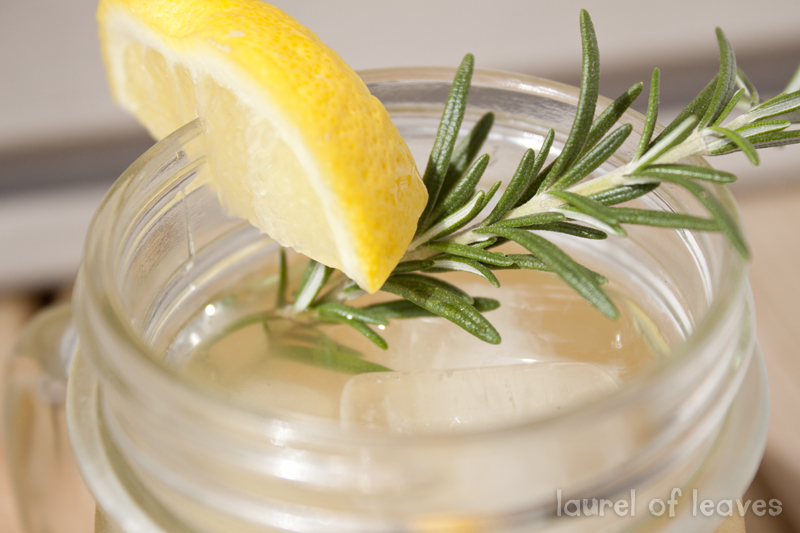 I will say, though, I made this for a friend for her birthday and heard it was the best thing that has ever passed her or her husband's lips. There's just no arguing with that, folks.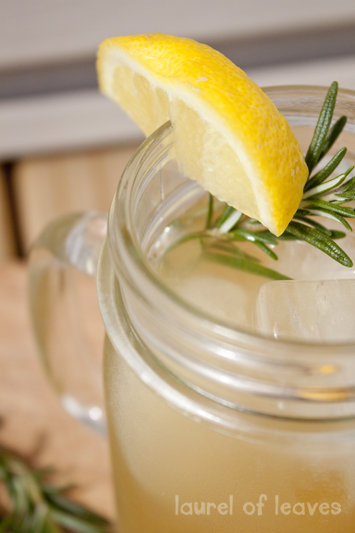 Rosemary Lemonade
Ingredients:
5 c. filtered water 1/3 c. honey 1/3 c.
coconut sugar
1-2 drops liquid stevia extract (optional) 1 c. fresh rosemary leaves 1/2 c. fresh lemon juice
Directions:
Place 2 cups of water, honey, and coconut sugar in a saucepan and bring to a gently boil for 5 minutes.
Remove from heat, add rosemary leaves, and let steep for about an hour and a half.
Once it has cooled, strain the liquid into a jug or pitcher, add lemon juice and remaining 3 cups of water. Stir well and serve over ice with a sprig of rosemary for garnish.
What's your favorite summertime drink?
This post is linked to Slightly Indulgent Tuesday, Tasty Tuesday, Traditional Tuesdays, Allergy Free Wednesday, Real Food Wednesday, Simple Lives Thursday, Pennywise Platter, Fight Back Friday, Your Green Resource