I'm not lying. This could quite possibly be the most delicious, easiest to make, healthiest strawberry lemonade. Ever.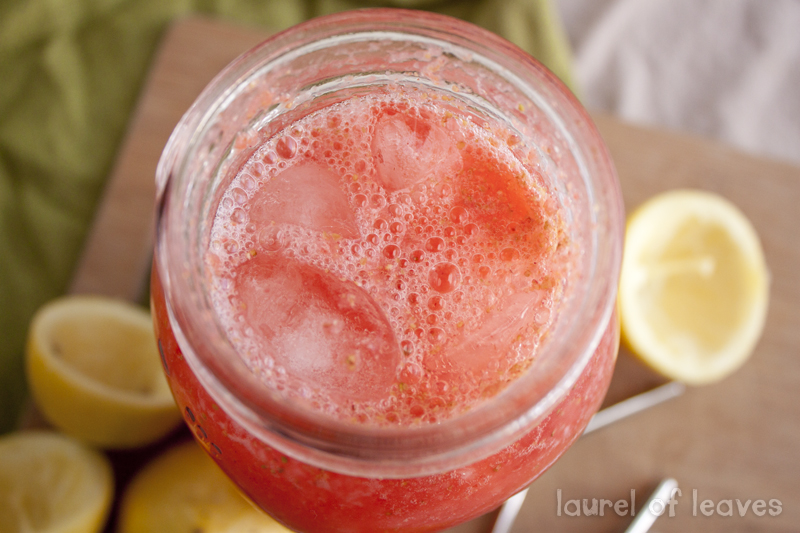 Apparently I'm on a lemonade roll these days. (And if you haven't made my Rosemary Lemonade yet, what in the world are you waiting for? There's no refined sugar and it is ohmygoodness amazing.) But seriously, what says summer better than a nice tall glass of fresh lemonade? (That cool, refreshing drink! . . . Uh oh. Thanks Dad, for your corny sense of humor. It wasn't completely lost on me I guess!)
If you've visited the pick-your-own strawberry farms in the past few weeks, you've probably put away at least a few dozen quarts in the freezer. When I went, I ate at least half my weight in strawberries straight from the field. I then promptly decided I would never bother buying strawberries from the store again. They just have no flavor compared to these beauties!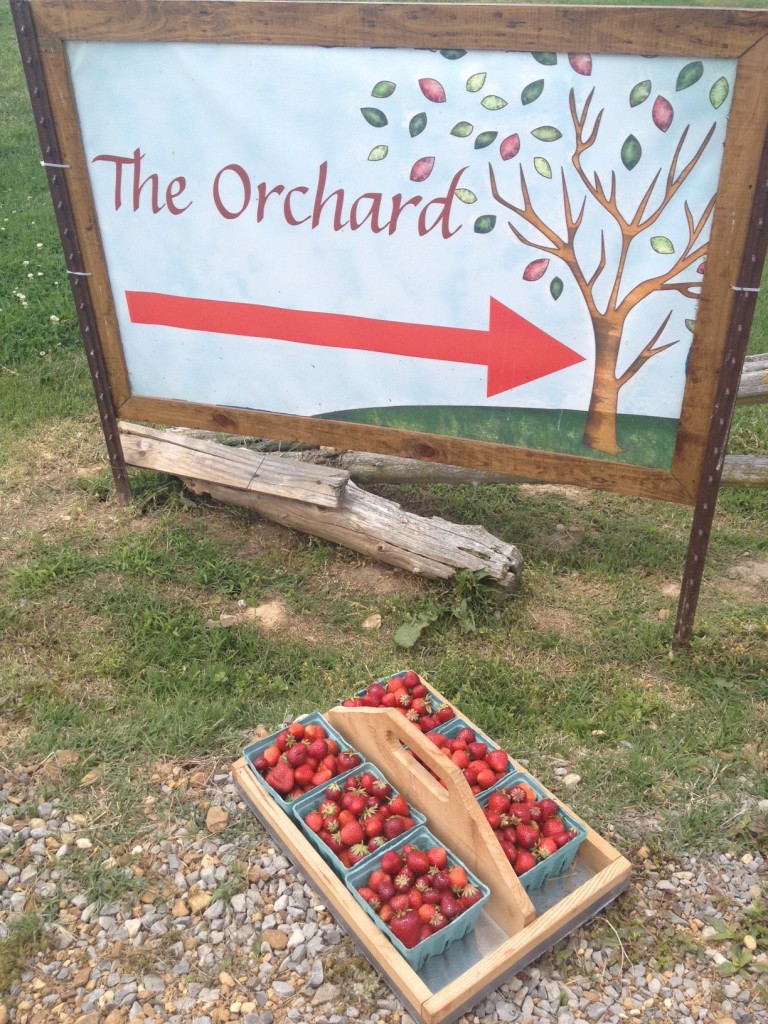 As far as being easy, you'll see how ridiculously simple it is to make in a moment. And as far as being healthy, let's take a gander at the ingredients:
Lemons – Chock full of vitamin C, potassium, and magnesium. Also helps to alkalize your body and promote better digestion.
Strawberries – Packed with antioxidants, vitamin C, vitamin B complex, magnesium, and fiber. They are also a low sugar fruit that even has some antiviral properties.
Stevia – A no-calorie, all-natural sweetener that won't spike your blood sugar levels. I like SweetLeaf brand for stevia powder, but the liquid stevia is generally the best way to go to avoid added ingredients.
Pretty nice, eh? So here we go. Grab your blender and let's get started.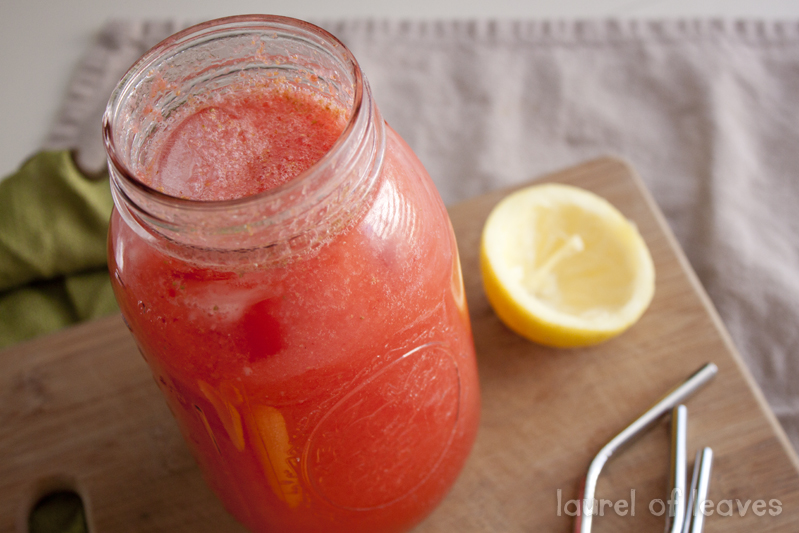 Strawberry Lemonade
Ingredients:
1/2 c. freshly squeezed lemon juice 6-7 frozen strawberries 3 packets stevia powder (or liquid stevia drops, to taste) 3 c. filtered water
Directions:
Place all ingredients in a blender and blend it up!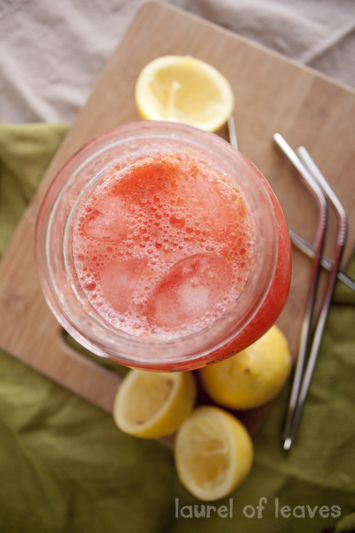 Did you pick your own strawberries this year? What are your favorite strawberry recipes?
This post is linked to Real Food Wednesday, Allergy Free Wednesday