Many people asked me about natural eye make-up remover when I posted about washing my face with honey. I mentioned that straight up honey is a great way to remove your make-up at the end of the day. But hopefully you didn't smear it onto your eyelids & eyelashes. I mean, I suppose you could do that, but I wouldn't recommend it!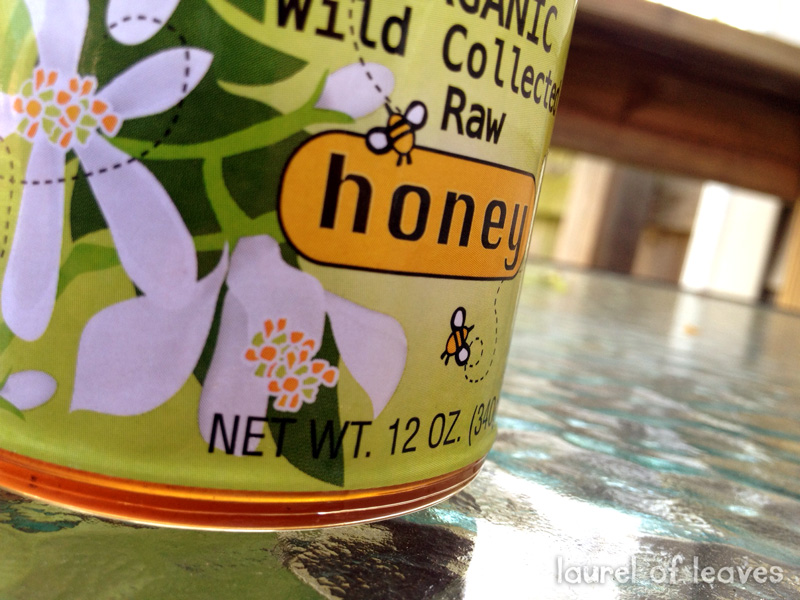 (And ps-did you ever notice what a strange word 'make-up' is? A vague verb that's evolved into a noun to reference artificial colors we smear on our face. Just thought I'd throw that out there.)
So if you've embarked into the crunchy world on any level, you've heard about the nasty chemicals in personal care products (like shampoo and face soap that strips your skin of natural oils — hence the honey I use instead). Make-up is another chemical-filled culprit. For the longest time I searched for natural brands online and at the health food store, but I was never satisfied with the ingredients list or the price tag. So when we traveled to New Zealand last year I just gave up make-up all together. No sense taking up precious space in the backpack with carcinogenic frivolities.
Anyway, I did just recently come across a great company called 100% Pure that uses fruit & vegetable pigments to color their products and I've been really impressed with their products. Check them out if you like. Or test the chemical content of your current make-up at the EWG's SkinDeep Cosmetics Database.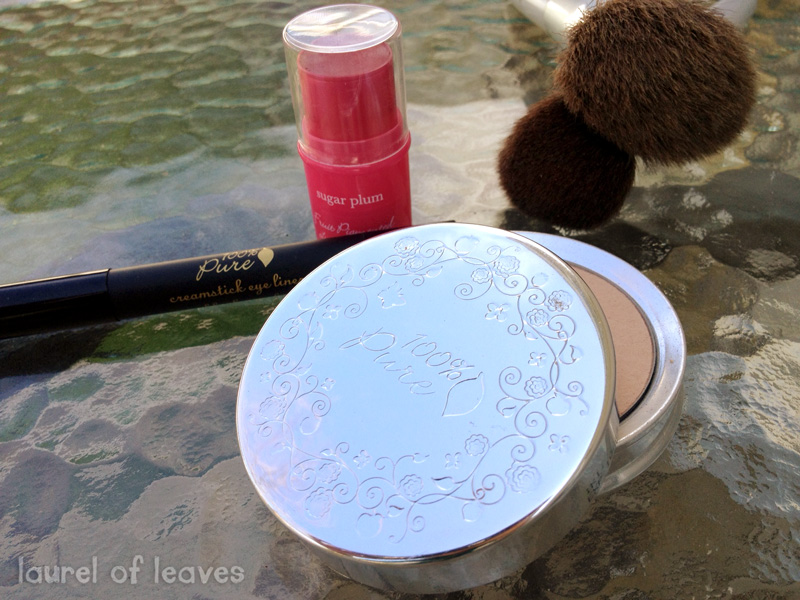 Removing Your Eye Make-up Sans Chemicals
But this is supposed to be a post on eye make-up remover! So moving on . . . once you've applied your hopefully now natural eyeshadow, eyeliner, and mascara, I've found the best way to take it off at night is with coconut oil. Of course! The one thing I can't live without in my kitchen OR my bathroom.
Just take a very small amount of coconut oil on your fingers. And I do mean small, people. Start with a very light layer. Gently spread it on your eyelids and eyelashes. Be careful not to spread it in your eyeball. Common sense, I know, but I just wanted to cover all the bases.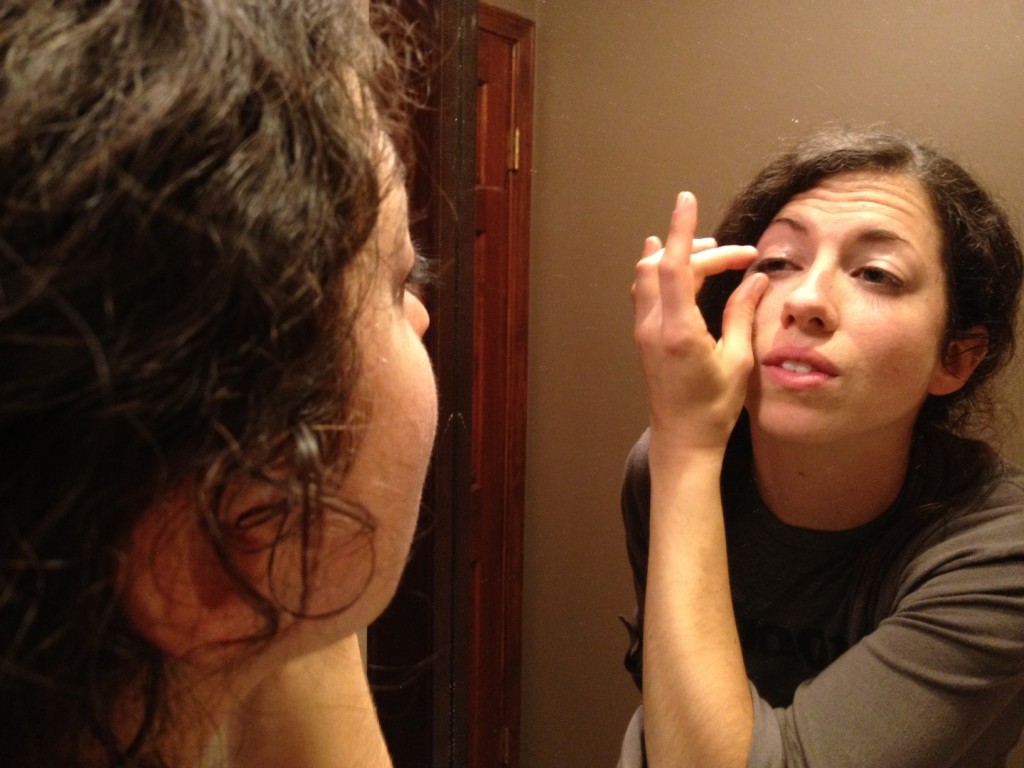 Yikes. Talk about a hot mess with that hair. It must have been a long day.
Anywhoo. Next, take a small square of toilet paper, a cotton ball, a cotton pad, or a rag that you don't mind getting dirty, and gently wipe away the coconut oil, and watch in amazement as it takes your makeup along with it. If I had used more brightly colored eyeshadow (and more of it) you would see an even more dramatic change.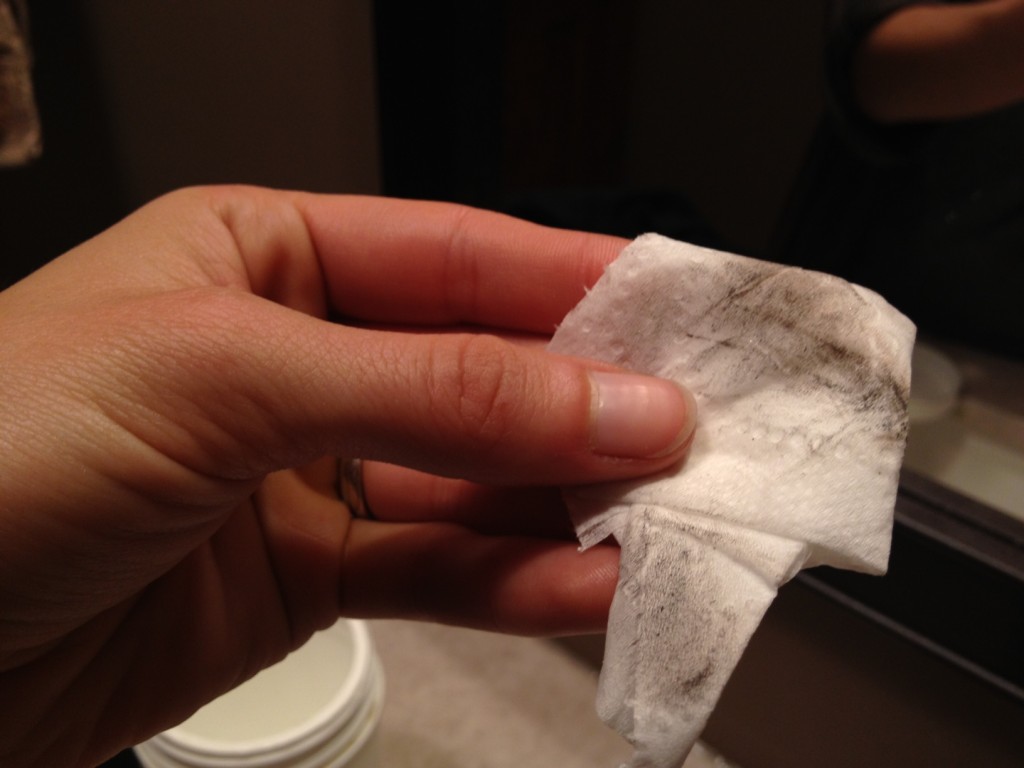 Added bonus? The coconut oil is phenomenal for your skin. Using it around your eyes will help firm up the skin in this area and prevent wrinkles in the long run. And while you're at it, spread it over the rest of your face once you've washed with honey (or another natural face cleanser) to reduce red spots and balance your skin's natural oil production. No more flaky dry skin OR greasy oily skin!
The Challenge, Should You Choose to Accept It
So here's the challenge. If you don't already have a big tub of coconut oil in your house, buy one today. Just do it. There are about 94758494858 uses for the stuff. So don't put it off a day longer.
Next, use it to remove your eye make-up after all your wild parties this weekend. You know the ones. Where you show up with 14 layers of color on your eyelids and reapply mascara constantly through the night. (Oh, you don't do that either? Well, I can't say it's never happened to me. But removing your daily eye make-up is hunky dory too.)
Then take a picture of the evidence. Yep, I want to see it in all its smeared-off glory. Take a before & after snapshot of how well the coconut oil removes your eye make-up and tag me in a tweet (@LaurelofLeaves) or on Facebook. Let's spread the word for chemical-free faces!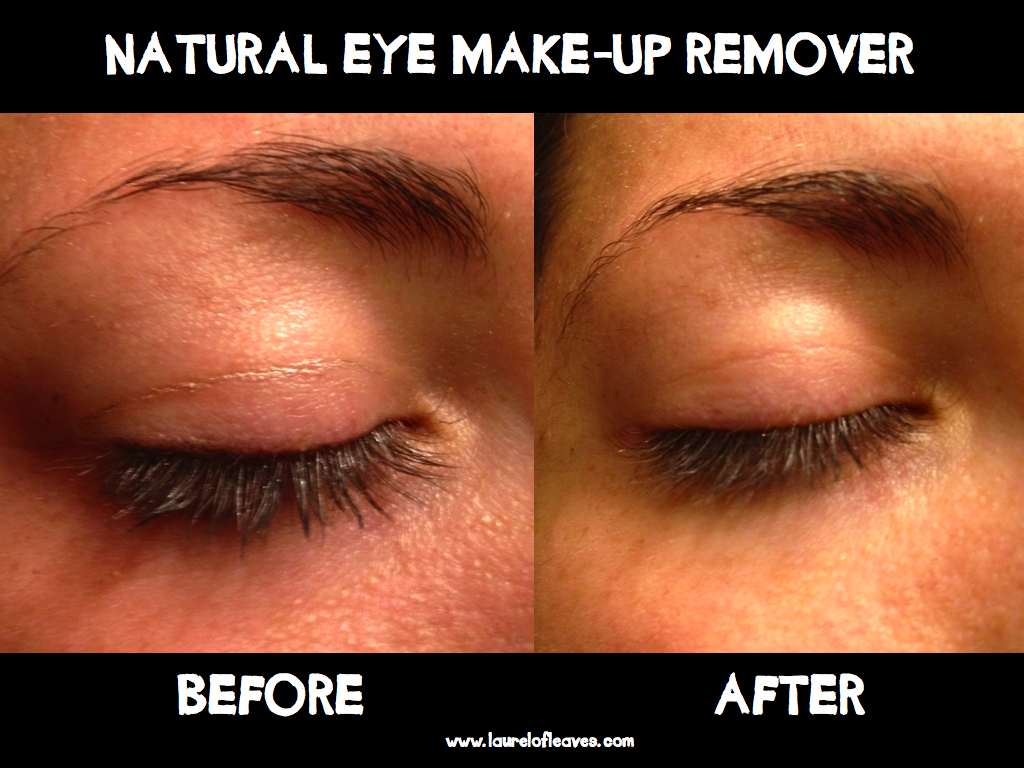 This post is linked to Monday Mania, Simple Lives Thursday, Fight Back Friday, Your Green Resource, Sunday School