I started to call this new drink a smoothie, but it really does deserve something with more pizzaz. And the word slushie brings back all kinds of memories of being five years old wanting to go down to the 7/11 convenience store for a red slushie whenever the clock said 7:11. (Don't laugh. You know you did things just as silly when you were little. If not, I pity your deprived childhood. ;)
So now I present to you a more grown up, matured, slightly more elegant, certainly a lot healthier, but never snobby version of the iconic gas station slushie – the Orange Berry Green Tea Slushie.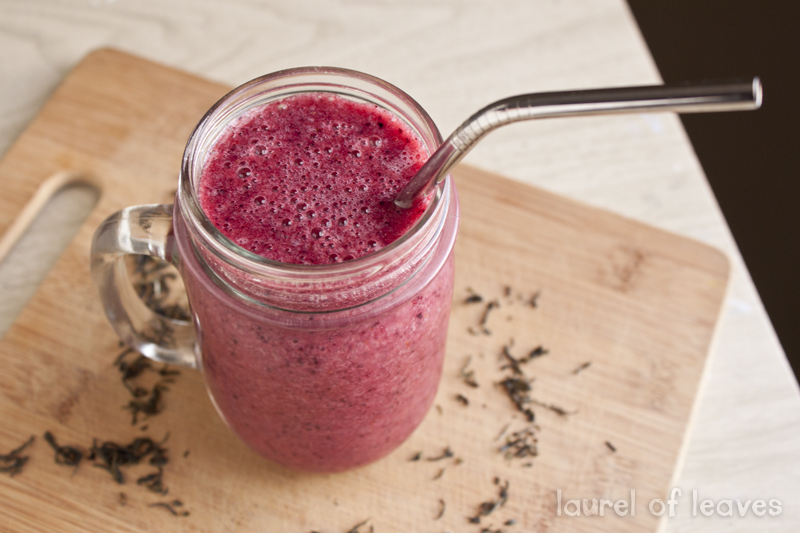 The orange, berries, AND green tea are all packed full of vitamin C & antioxidants. Plus the tea gives you just enough of a boost to kickstart your day and get you going. No added sugar needed!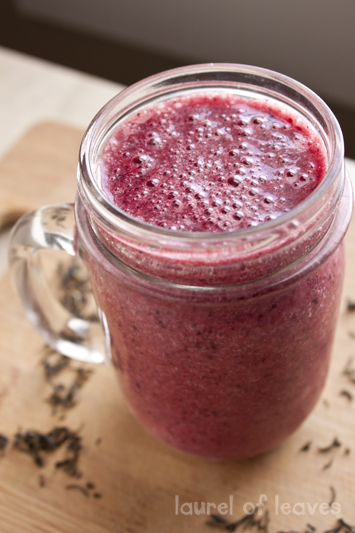 Orange Berry Green Tea Slushie
Ingredients:
2 navel oranges, peeled & deseeded 1 c. frozen blueberries 1 c. frozen strawberries 1/2 c. unsweetened iced green tea
Directions:
Place all ingredients in a blender and crank it up until it's slushie-like. Add a few ice cubes if you'd like even more of a slush.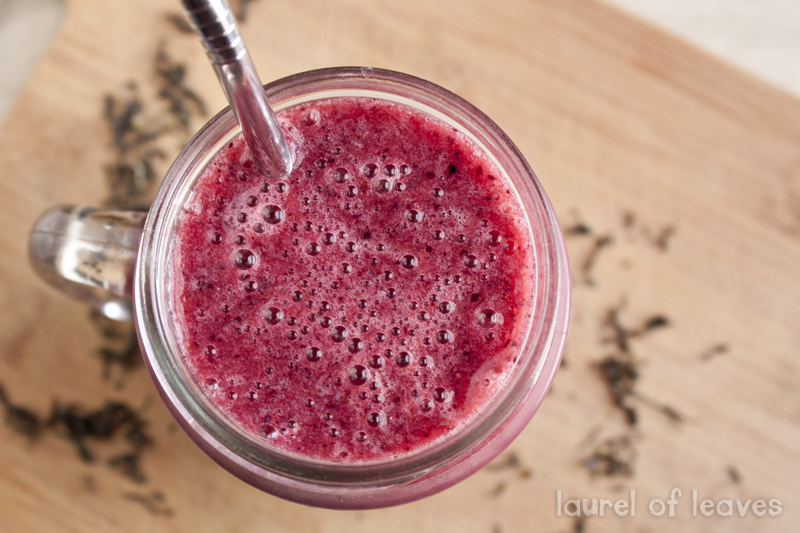 Try mixing up the berry combinations to find your personal favorite. Frozen raspberries would be great in this drink as well.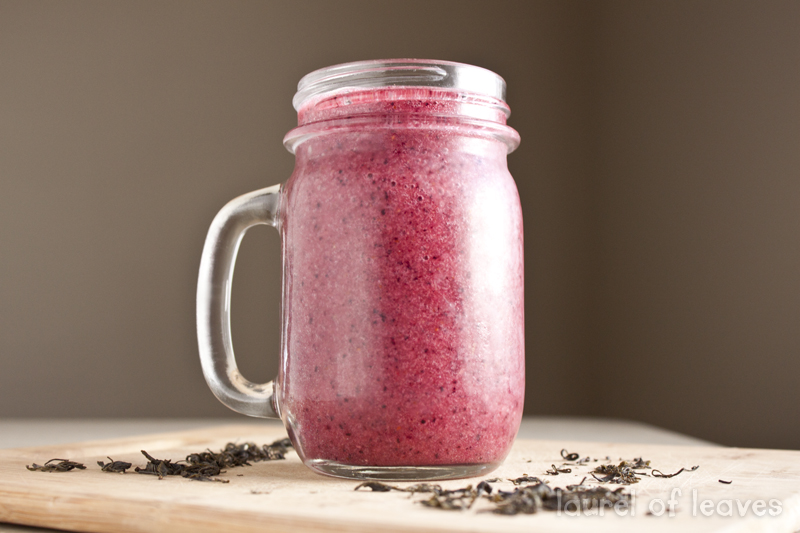 Be honest. How many gas station slushies have you consumed in your lifetime? 
This post is linked to Slightly Indulgent Tuesday, Real Food Wednesday