Seriously guys, New Year's Resolutions are generally worthless. They're made with the best of intentions at the start of each new year, but they last an average of six days before they're broken or forgotten in the busyness of day to day life. Six days. Less than a week. Geez . . .
So here we are on the day when most of you have just broken your well-intentioned resolution (or two or three). You may not have even noticed it. You probably forget you even made it in the first place. So much for being resolute, huh? But don't lose hope!
Here's what I've figured out about goals or resolutions – no matter what time of year they're made:
If you don't have an actionable plan in place to reach your goal, it's not going to happen.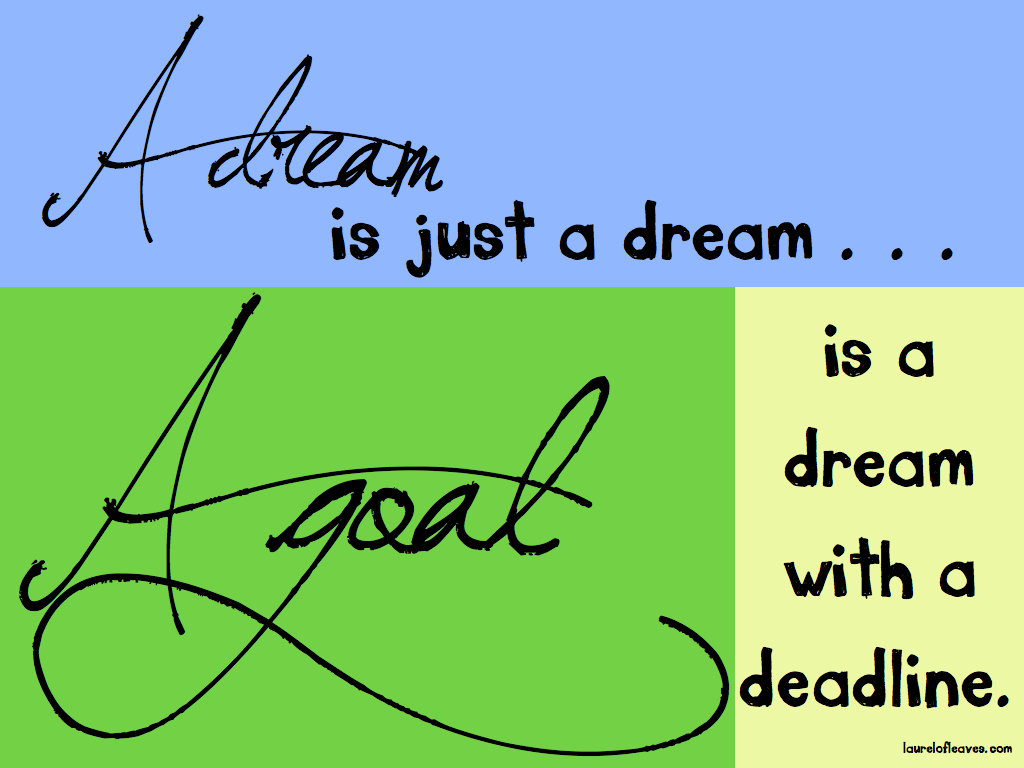 That quote was posted in the living room of one of our favorite New Zealand hosts. But the word 'just' was crossed out. Dreams shouldn't be discounted. Dreaming is a good thing! I want you to dream. Dream a lot bigger than you are now, even! God gave us an imagination and He even placed our deepest desires inside our heart.
But when He highlights a particular dream and says it's time to make it happen, you need to have an action plan.
'Lose weight this year' is not a resolution.
'Lose 10 pounds by March 1st' is better.
But 'Lose 10 pounds by March 1st by removing 90% of the sugar I eat from my diet, joining a body sculpting class at the Y, and adding more healthy fats to at least one meal each day.' Now, that's a good resolution!
(As a side note, if you do want to lose weight this year, I would highly encourage you to check out BarreAmped for a results-oriented fitness class that combines the ballet barre with elements from Pilates & yoga. It's an intense kick-butt class that will lengthen and elongate your muscles, strengthen your core, and help you lose weight. Plus you feel incredibly refreshed afterwards! Check out BarreAmped.com to find a location in your city.)
So back to lost goals – I've fallen into the same trap. I would realize I needed to set goals for my blog if I wanted it to grow. I would even write them down (which put me ahead of at least 85% of other people). I would even give myself a deadline. But then the goals would sit there. It was almost like I was hoping my numbers would grow by themselves. My deadline would get  closer and closer, and I would check my stats just hoping to see a good number. I had no real plan for encouraging more visitors to stick around on Laurel of Leaves.
So I'll share with you some of my goals and plans for this coming year. I'd love to hear what dreams and visions you have as well!
1. Increase in knowledge
This might seem a little vague at first, but I have had a slew of books sitting on my wish list for far too long now. So I've decided to pick 12 and make sure they get read this year. That's one book a month, which should be very doable. I've decided on these titles, and will add more as the year goes on:
(p.s. If you want to add any of those books to your 2012 reading list, the links I provided are affiliate links. I would receive a small percentage of your purchase–which would be super helpful for providing products for future giveaways on Laurel of Leaves. Help a sister out! ;))
2. Become certified to teach BarreAmped fitness classes
Yep, it's what I mentioned earlier. I love these classes and want to teach them myself! The action plan is to take as many classes as possible (at least 2 each week) between now and February 17, when the certification weekend begins.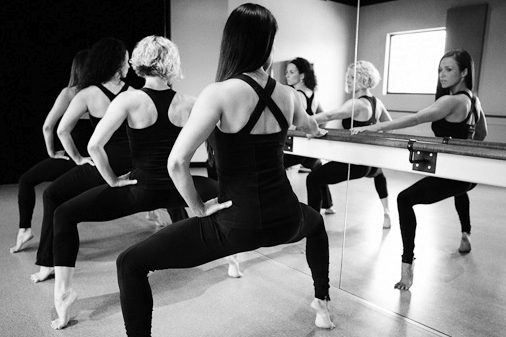 3. Publish 6 blog posts and one guest blog post every month
In full disclosure, I hesitated to even put this goal in the post. What happens if I only get 4 posts up in a month? Then all my readers will know I'm a complete failure. If I tell them, I actually have to (gasp!) stick with it. Even as I typed it, I considered backing down to 5 posts in a month. That sounds more achievable, right? No, you lazy bum! Don't compromise! Get to work and put pen to paper (or fingers to keyboard)! So here you go. 7 total posts each month for the whole year of 2012. My action plan? I've created a calendar with blog post topics laid out for the next 2 months. Around February, I'll add another month's worth of post topics to the schedule. And speaking of guest blog posts, if you're interested in being a guest author on Laurel of Leaves, send an email to lori (at) laurelofleaves (dot) com with a link back to your blog and some topics you might like to write about!
4. Guest post on another blog at least once a month
Again, do I really add this to my list? As a blogger, I do love to write, but mostly I love having written. Sometimes I just don't feel like sitting down and disciplining myself. Sometimes I don't feel all that creative, or I don't feel like doing my research. But I know it's good for me! And I know if I write it down and let others know about it, I'll be more apt to follow through. So part one of the action plan is telling all you wonderful bloggers that I'm available for guest posts! Feel free to contact me about guest posting on your site.
5. Complete a 21 day Daniel Fast
I wrote on fasting before, but a Daniel fast can also be called a detox. It's named after the prophet Daniel in the Old Testament. When the king was off partying and indulging in a bunch of rich foods, God spoke to Daniel and told him to eat nothing but fruits and vegetables for 21 days. At the end, Daniel was far healthier than everyone else! God's wisdom is infinite. I love it. Because we spent the majority of 2011 traveling on the other side of the world, and then as nomads for a couple of months (and counting) back in the States, we have been relying on other people to feed us and certain compromises had to be made. As soon as I have a kitchen of my own again (i.e. a place to live), I want to do a 3 week detox to cleanse my body and to align my spirit with my need for God. (Again, it's so fascinating to me that God gives us these seemingly mysterious practices to benefit both our spiritual and physical bodies.) Week 1 will be a raw foods diet, week 2 only juicing, then raw foods again for week 3. My deadline to accomplish this is May 31.
This is also something that's found on my 30 Before 30 list on my travel blog. My husband's is there as well. There's much to be accomplished in the next 3 1/2 years!
Have you broken your resolutions yet? If so, what's your plan of action to get back on track and make 2012 a year of change?
This post is linked to Fight Back Friday, Monday Mania