As far as big companies go, I actually appreciate a lot of things about Whole Foods. Nope, they're definitely not perfect, but that doesn't mean I boycott them and stand outside with picket signs (does that really do anything beneficial, anyway? I'm pretty sure the way to hit big companies where it hurts is in their bottom line, not their parking lot. But I digress . . . ) So what does that have to do with Seed Muffins? Nothing, really, except that I'm writing this post while sitting in their brand spanking new store in Franklin, TN.
The grand opening back in May came and went while I was out of the country, but now that I'm back I had to come by for a quick peek. Which turned into a browse. Which then became a slow walking / sampling tour of the entire building.
I noticed these great little signs peppered throughout the store. "All the brick you see in the store is made of 99% recycled material." "The bar stools in the cafe came from a roadside diner in Kentucky." Heck, yes!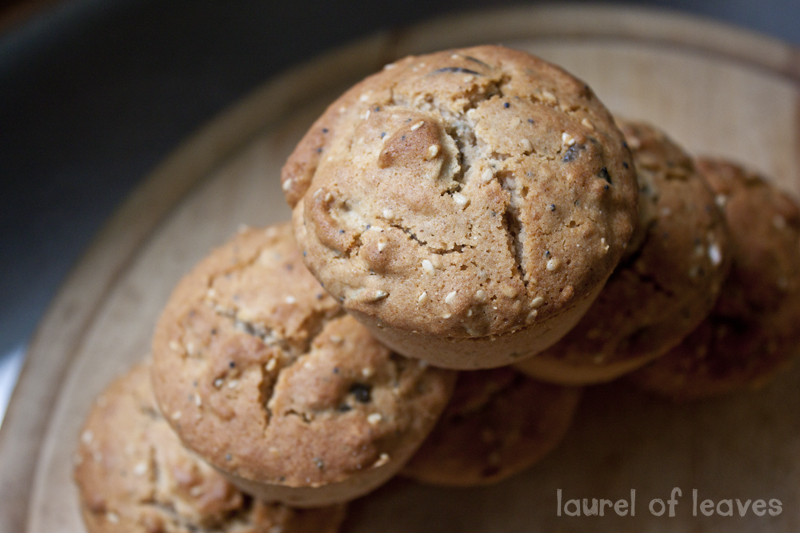 So while I'm musing over a corporation's commitment to up-cycling, I'm also reminiscing about being holed up in a hostel with my husband and an Old English Sheepdog on the Queen Charlotte Sound in New Zealand. No guests to attend to at the moment, no linens to wash, just muffins to be baked and consumed with great relish.
If you actually follow the recipe below, you'll notice your Seed Muffins won't be quite as dense as mine are in the pictures. That's because I had a meltdown moment when I realized I completely forgot to add the eggs. The muffins were in the oven already and it was way past a last-minute ghetto-rigged remedy.
So while I broke mine up into a bowl of yogurt (check out how to make your own here) and still enjoyed it, you will probably want to spread them with butter and eat them warm. Or pack them in your rucksack for a snack while hiking!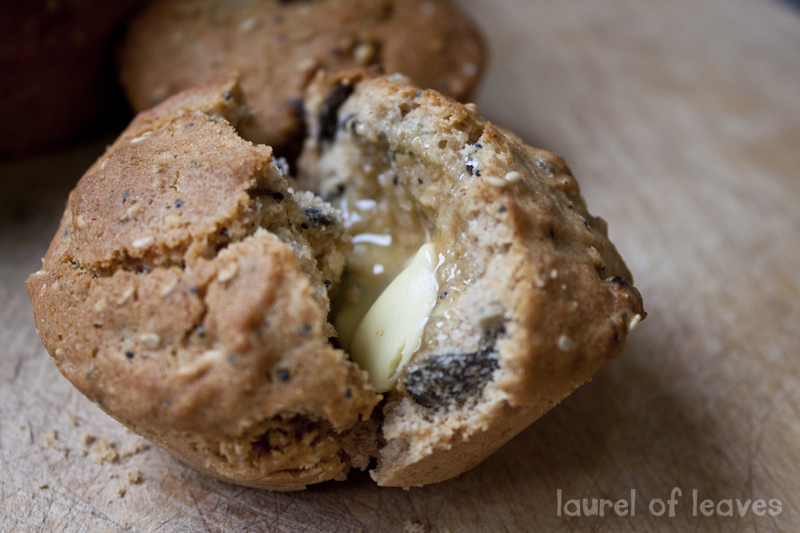 Seed Muffins
Ingredients:
3 1/2 Tbsp. butter 1/4 c. honey 2 eggs, beaten 2 c. spelt flour 1/4 c. sesame seeds 1 Tbsp. poppy seeds 1/4 c. sunflower seeds 1/3 c. pumpkin seeds 2 tsp. aluminum-free baking powder
Directions:
Grease your muffin tins with butter and preheat the oven to 350 F.
Melt the butter and honey in a saucepan over low heat. Set aside to cool.
Mix all remaining dry ingredients together in a large bowl.
Beat eggs into butter / honey mixture, then add wet mixture to the dry mixture until just combined.
Bake for 20 minutes or until golden brown.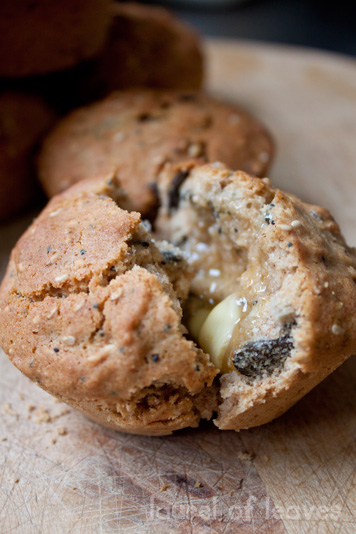 I can almost taste these beauties. I think I'll make a trip to the bulk bin section before I leave Whole Foods and pick up a few ingredients. After all, now that I'm back in the States I'm ready to get baking again!
What do you like / dislike about big companies like Whole Foods? 
This post is linked to Pennywise Platter, Simple Lives Thursday, Sunday School