These are some chocolate-y cookies. (Chocolate lovers everywhere commence a chorus of cheers!) And get this–these cookies are healthy. Ok, at least semi-healthy. Let's just say that these cookies are an indulgence you don't have to feel guilty about.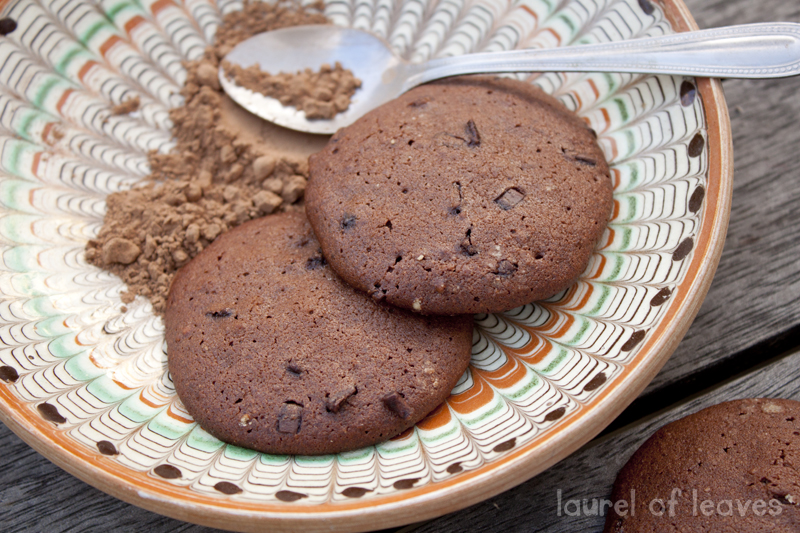 No refined sugar for cancer cells in your body to feed off of–they're sweetened with enzyme-rich honey. No processed white flour that acts as an anti-nutrient in your body–I use gluten-low stoneground spelt flour.
Plus dark chocolate is packed full of antioxidants. Just make sure you buy a chocolate bar with at least 70% cocoa. The darker the better for me!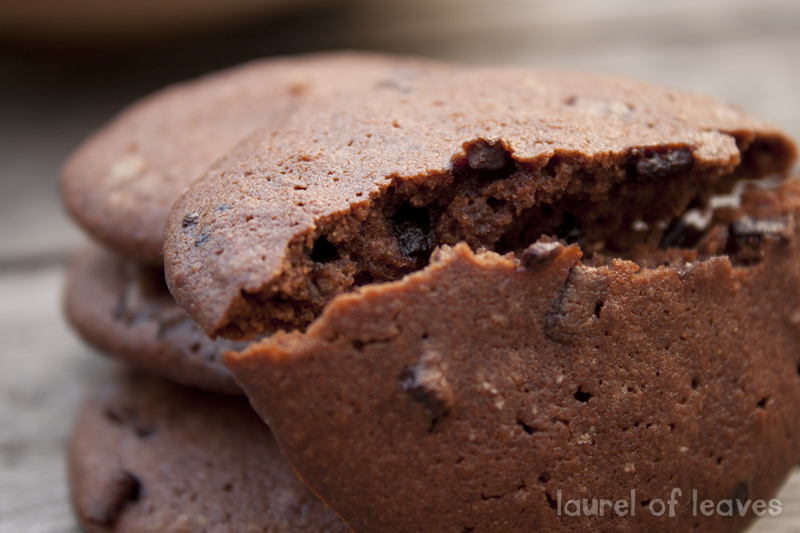 Dark Chocolate Chocolate Chip Cookies
Ingredients:
1 1/3 c. flour (I like spelt flour) 1 tsp. aluminum-free baking powder 2 Tbsp. cocoa powder 1/2 tsp. sea salt 1 c. dark chocolate chips (or break apart a bar of dark chocolate) 2/3 c. honey 1 stick butter 3 eggs 1 tsp. vanilla 1/4 c. dark chocolate chips
Directions:
Place flour, cocoa, baking powder, and sea salt in a bowl and set aside.
Coarsely chop the 1 c. of the chocolate and put in double boiler (or a big bowl on top of a saucepan with a small amount of simmering water). Add honey & butter and stir until everything is melted. Stir in eggs 1 at a time, then add flour mixture. Stir until thoroughly combined.
Chill dough, covered, for at least 10 minutes  (up to an hour).
Place on baking sheet, stud with remaining chocolate chips, then bake at 350 F for 12-15 minutes.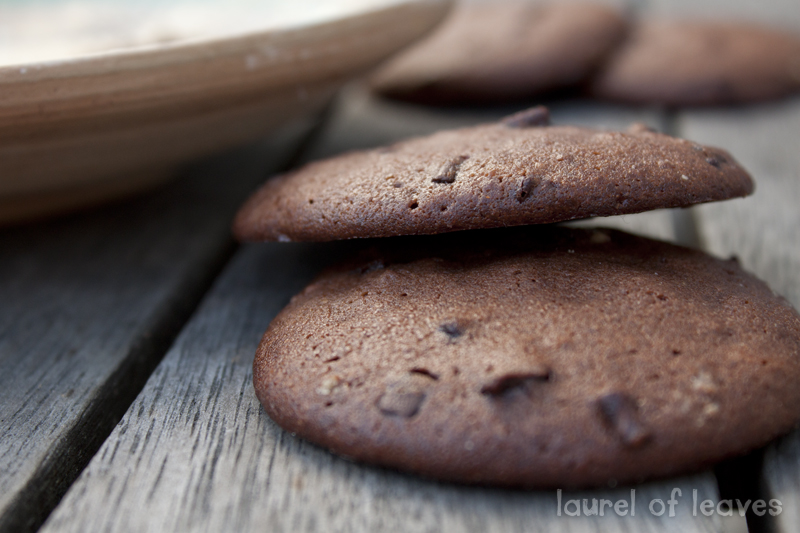 These are some seriously delicious chocolate chip cookies. Eat them warm from the oven and they will have a more brownie-like consistency. They become more cookie-like when they've been allowed time to cool.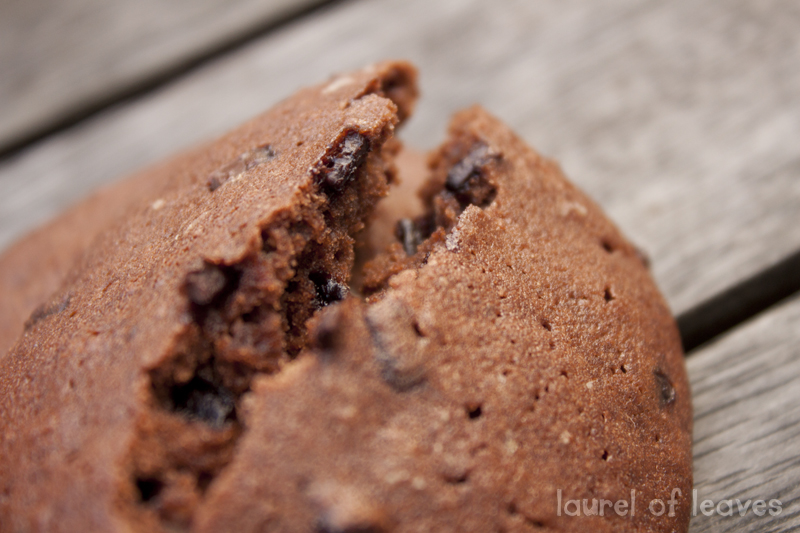 If you're feeling nutty, add 1/4 cup of chopped walnuts or other yummy nuts to the batter before you refrigerate.
Do you have a favorite chocolate chip cookie recipe? 
This post is linked to Monday Mania, Slightly Indulgent Tuesday, Real Food Wednesday, Fight Back Friday