Lately I've become a bit of a Scrooge where the Christmas season is concerned. I get so fed up with the incredible amount of consumerism, greed, and waste that comes as a result of a commercialized holiday. Do we really need those cheap, plastic trinkets that will be cast aside in a matter of months and replaced with some other over-priced novelty?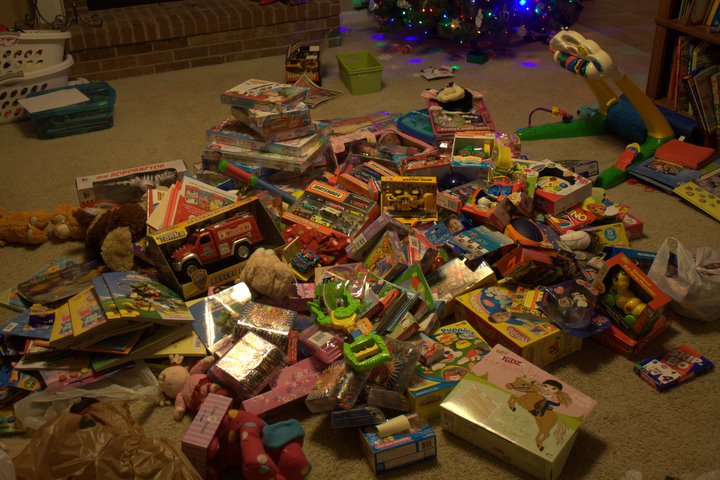 The answer, obviously, is a resounding no. We don't need any of it. But before you get all hot and bothered and accuse me of being a complete hypocrite, yes, I do buy stuff from stores. It's true. I'm certainly not telling you to swear off shopping, move out of your home, and knit together clothing from banana leaves (although that could be fun if we were in Fiji or Tahiti!) I actually do patronize many big stores, often opting to buy a high quality, well-made item that will last, especially if I know someone wants it and will make good use of it.
And all my ranting aside, giving gifts is actually a really good thing in my book. But our gifts don't always have to come from the big-box stores and leave a gaping hole in our wallets. May I present to you . . .
A Practical Guide to Gifts That Mean Something
These suggestions are tried and true from many years of gift giving on a major budget with a global outlook in mind. Sure, lots of these options are of a handmade, crafty nature, but trust me, you don't have to be creative or crafty to be a thrifty, eco-conscious gift-giver. And you don't have to limit your gift-giving ninja skills to Christmastime, either. Anytime is a good time to be generous!
Coupons for a Service
Pull out the scrapbook paper (or just scrawl a note on a scrap piece of notebook paper!) and create a coupon. Your Dad gets one for a car wash, your sister-in-law gets one for a night of free babysitting, your little brother gets one for a home-cooked meal. Everyone can appreciate a loving act of service that is tailored to their needs.
Cost: Free – $

Give an Experience
Studies have conclusively shown that money spent on an experience like a vacation is far more fulfilling than money spent on 'stuff.' Instead of toys for the kids this year, why not take a big family vacation somewhere tropical? Buy someone tickets to a sporting event (one for you and one for them). Or surprise your spouse with a road trip over the weekend.
Cost: $$-$$$$
Get Your Apron On
I seriously doubt that anyone would turn down some healthy baked goods at any point (so breads or cookies are always a good option, but why not think outside the box a bit? Make your own garlic-infused olive oil and package it in a pretty bottle from the thrift store. Whip up some homemade salad dressing or marinade and accompany it with a gift card for your local health food shop.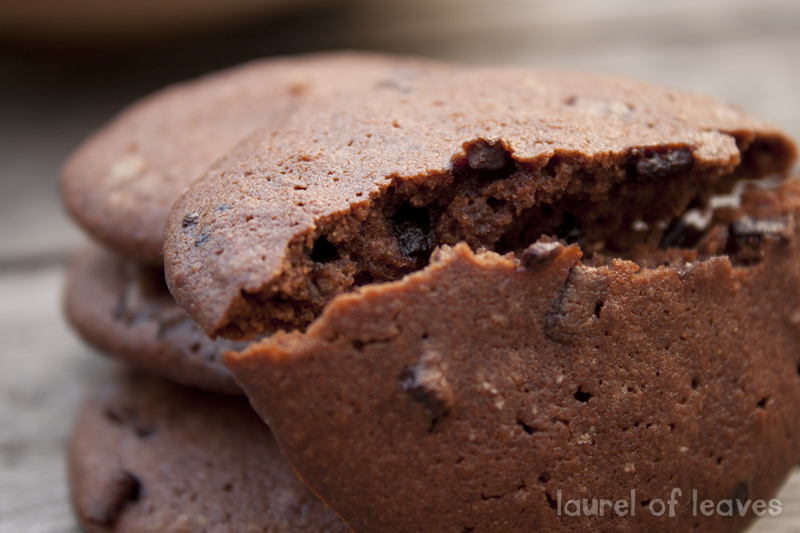 Cost: $-$$
Get Crafty
Ok, there could be 3495871897 blog posts on this topic alone. And I'm sure you can find them out there in the blogosphere! If you really want some inspiration, get on Pinterest. You may already be addicted (like I am), but if you have no idea what I'm talking about, check out my profile on Pinterest to see what I mean. Anytime I find something clever on the Internet or in my Pinterest 'home feed' (to use a Facebook term) I post it to my Pinterest boards. Now I have a whole collection of clever craft projects to reference!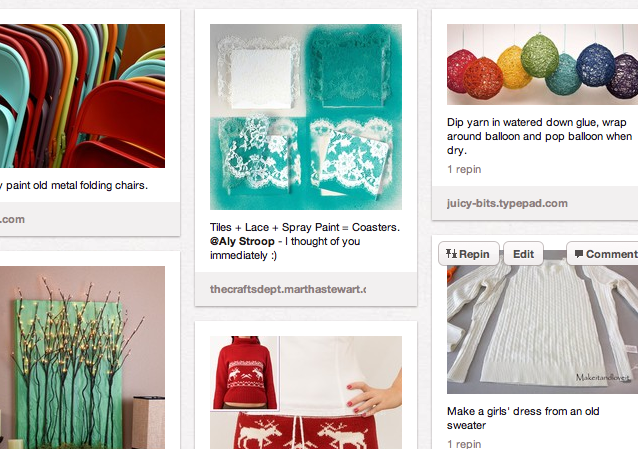 Cost: Free – $$
Thrift It
If you're willing to go on the hunt, it's amazing what treasures can be found at thrift stores. I'm talking brand new, brand name clothing items, games, and toys. Furniture that only needs a quick coat of paint. Not only can you score these treasures on the major cheap, but you're not contributing to the wastefulness of buying brand new items, and are often supporting a worthy charity in the process.
Cost: $-$$
Let Someone Else Get Crafty or Thrifty
Maybe you're not the crafty type. Or you're super pressed for time this year and can't be bothered hitting up every Salvation Army in the city to find the perfect gift for Aunt Sally. Don't cop out and grab a gift card! Support any number of craftsmen & women at local craft fairs, markets, or on sites like Etsy.com. If you need more specific inspiration, check out some of my friends' sites and consider supporting them: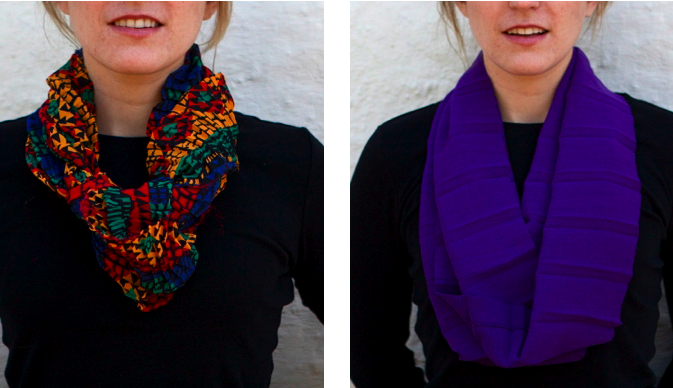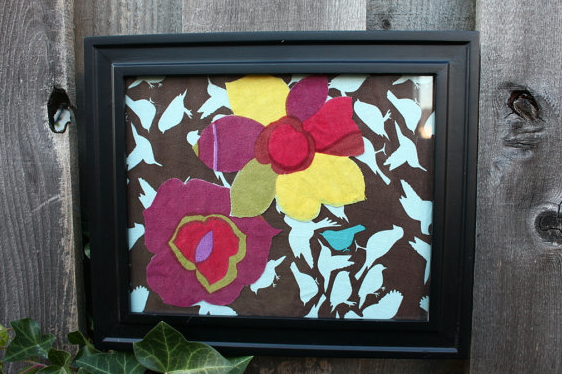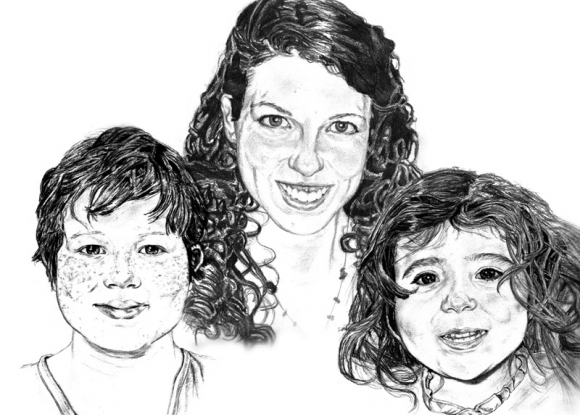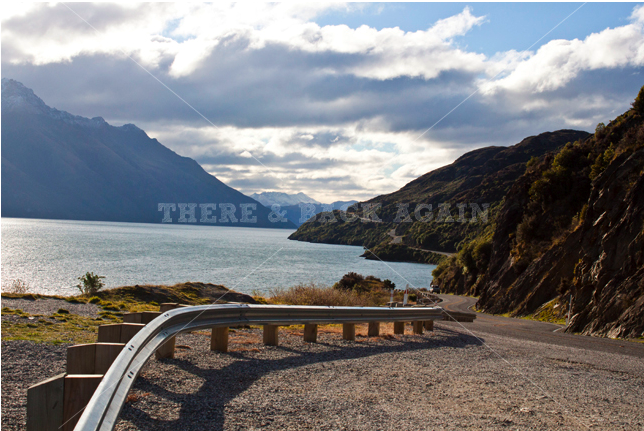 Ok, ready, set, get all your Christmas 'shopping' done this week! Who's up for the challenge to give gifts that mean something this year? 
This post is linked to Simple Lives Thursday, Fight Back Friday