After I finished weeding in the garden and building a bed border from old bricks, I pulled a bright yellow lemon from the tree by the patio. Then I walked over to the herbs and snipped off a small piece of fresh rosemary. Honey from the South Island of New Zealand was brought out of the cupboard and I set off baking these beauties! (I love when I can source so many ingredients straight from the garden.)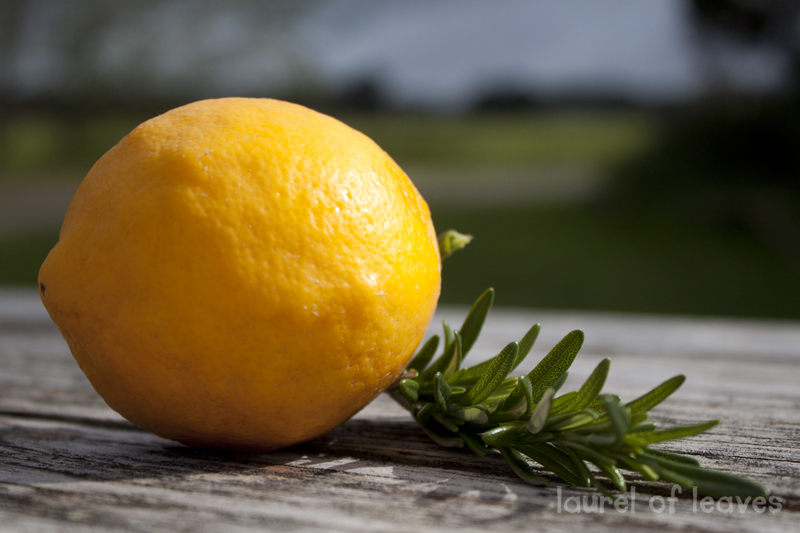 These are not your average Christmas cookie (cue a collective chorus of hallelujahs from all the real foodies out there who are tired of processed sugar being offered to them & their children every time they turn around). Not that I would make these cookies at Christmastime, though. These are for serving up with tea on a late southern summer afternoon.
These cookies are just sweet enough to take the edge off your sweet tooth. And the rosemary adds a beautiful complexity to the flavors. I think it's fun to use traditionally savory flavors in a sweet recipe. You know, just to mix things up a bit and make people tilt their head and squint their eyes a bit when they hear the ingredients.
Spelt flour has quickly become one of my favorite flours to bake with–it's very low in gluten and will typically be less processed than wheat flours since it's less widely sold in the mainstream markets.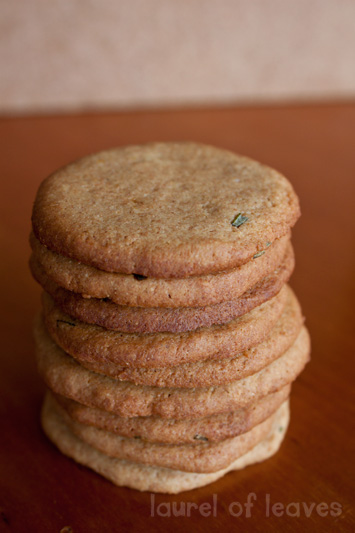 Lemon Rosemary Cookies
Ingredients:
12 Tbsp. butter, softened 1/2 – 3/4 c. honey 1 Tbsp. finely chopped rosemary zest of 1 lemon 1/2 tsp. vanilla 1 egg 2 1/4 c. spelt flour 1/4 tsp. sea salt 2 tsp. baking powder
Directions:
Cream the butter and honey together in a large bowl. Add the rosemary and lemon zest, then the vanilla and egg. Mix very well.
Add remaining dry ingredients and combine into a thick dough.
Roll up dough in plastic wrap or parchment paper and let it firm up in the fridge for an hour (or the freezer for at least 15 minutes).
Cut off no more than half the dough and either roll out to 1/4″ thickness and cut out cookies or roll up the dough into a log and cut cookies off, re-shaping with your fingers as you place them on a lightly greased baking tray.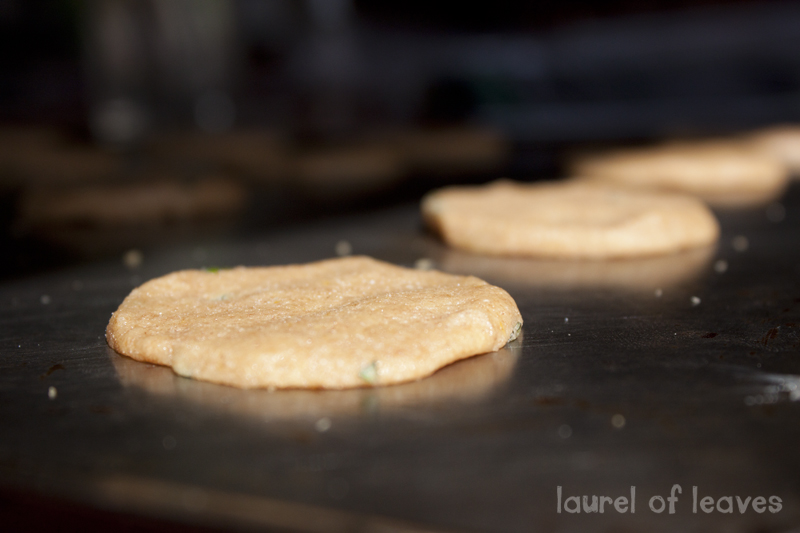 I rolled up 3 logs and had my own Slice 'n' Bake cookie dough to pull out of the fridge whenever the mood hit me! Ah, such memories of college dorm life . . .
Bake at 350 F for 12 minutes or until just golden and beautiful on the edges.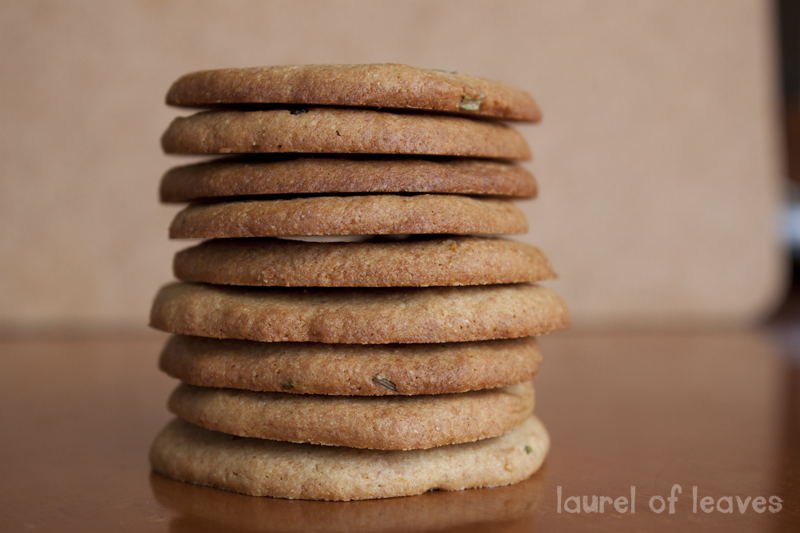 Thicker cookies are soft and chewy–perfect with a cup of tea in the afternoon! Thinner cookies are crispier and taste extra delectable with some homemade lemon curd sandwiched between two of them!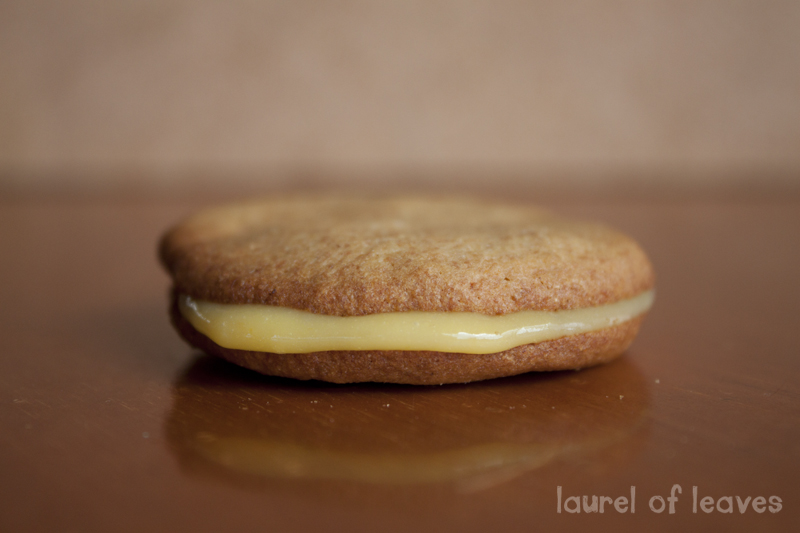 Do grow herbs in your garden? What's your favorite way to use rosemary?
This post is linked to Monday Mania, Slightly Indulgent Tuesday, Slightly Indulgent Tuesdayhttp://kellythekitchenkop.com/2011/09/real-food-wednesday-9212011.html