I have been itching to try some savory muffins for a while now. It's actually kind of amazing, what with my muffin fetish and all, that I haven't delved into these already!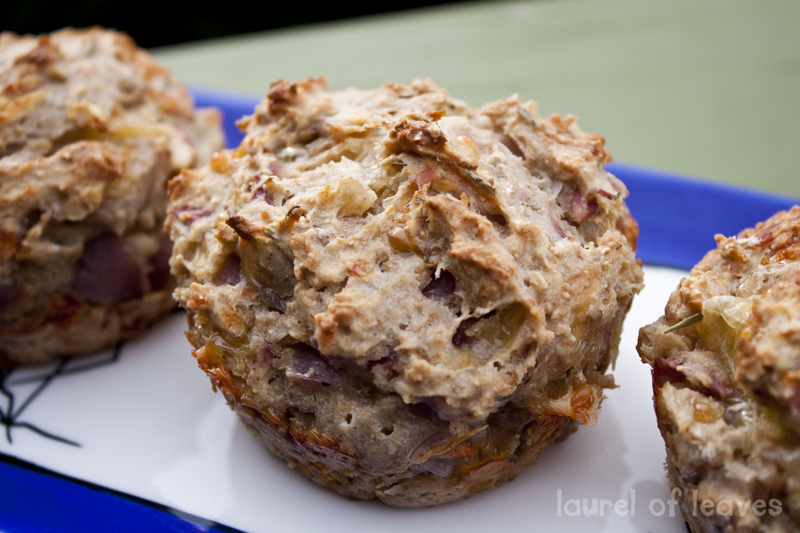 But I have been collecting recipes, and when our host at Lake Tekapo Luxury Lodge suggested I make some muffins (or something, but of course I went for muffins!) for lunch, I jumped on the chance to try a new concoction. I had just cleaned the kitchen floor, so I cooked with care!
Arguably the most famous (and definitely the most photographed) church in New Zealand, the Church of the Good Shepherd, sits right on the edge of Lake Tekapo. So I thought it would be entirely appropriate to showcase these Savory Onion & Apple Muffins next to a great little replica of the church at the lodge.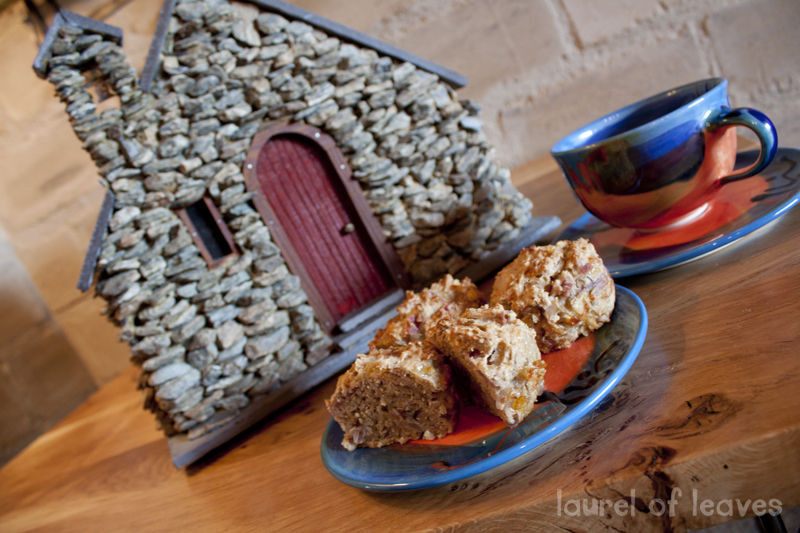 Clever, right? ;)
At any rate, if you're looking for a very hearty, substantial side to a bowl of soup at lunch, or even just a cup of tea, check out these Savory Onion & Apple Muffins.
Savory Onion & Apple Muffins
Ingredients:
2 c. flour (I used 1 c. buckwheat flour & 1 c. wholemeal flour. Try spelt or brown rice flour for some variations) 1 tsp. baking powder 1 c. grated cheese pinch of stevia 1 tsp. sea salt pinch chili powder 2 small onions 2-3 Tbsp. butter 1 apple, grated 2 tsp. fresh thyme, finely chopped 1 egg 1 1/4 c. rice or almond milk
Directions:
Chop onions finely. Heat butter in a small frying pan and cook onion until golden brown. Add grated apple and thyme and cook until apple has browned slightly. Cool.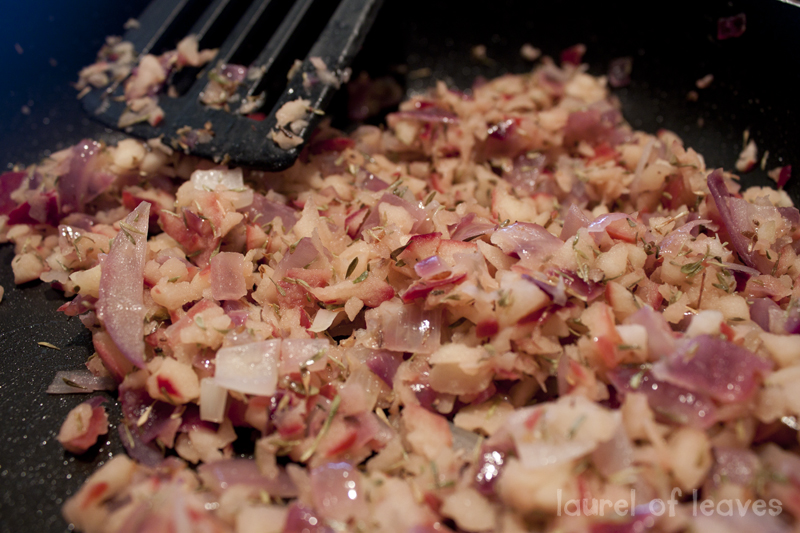 Measure first 5 dry ingredients in a large bowl and toss well to combine.
In a separate bowl, beat egg and milk until well combined. Add onion and apple mixture and add to dry ingredients. Fold together until flour is barely dampened.
Pour into 12 muffin tins and bake at 375 F for 12 minutes or until golden brown.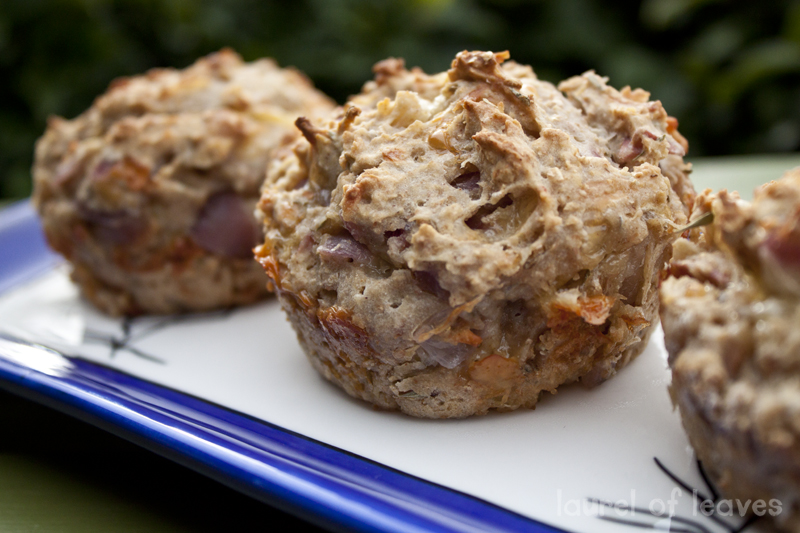 I made 8 super big muffins instead of 12 regular sized ones and had to increase baking time to around 20 minutes.
Since these can be eaten warm or cold they're just as perfect for a packed lunch or a picnic as they are with a cup of tea when company comes over.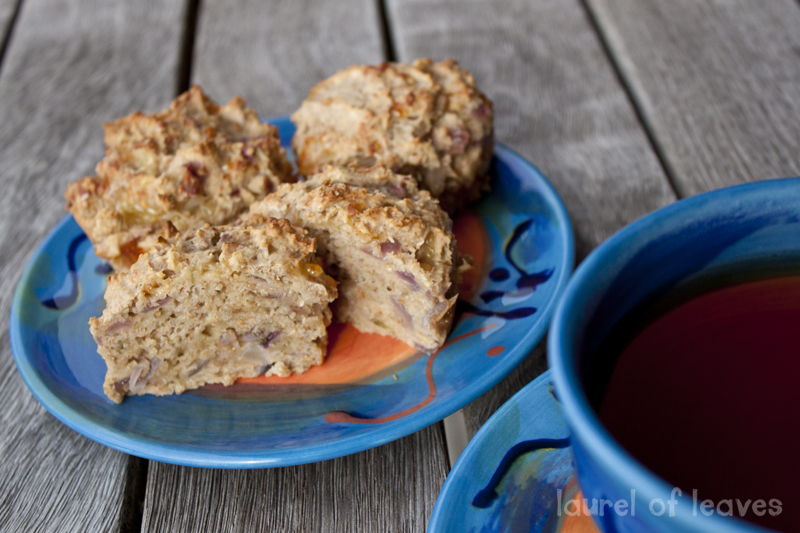 Do you have a favorite savory muffin recipe? Link to it in the comments section below!
This post is linked to Muffin Monday, Monday Mania, Homestead Barnhop, Slightly Indulgent Tuesday, Real Food Wednesday, Pennywise Platter