I love love love quinoa. A gluten-free seed (not grain like most people think) that offers up hefty doses of manganese, magnesium, and protein. What's not to love?
It's honestly not too tasty when eaten on its own, but throw in some veggies, fruits, nuts, oils, etc. and you have a masterpiece!
There are oodles of combinations for quinoa salads. This is a new favorite of mine that I think you'll love too.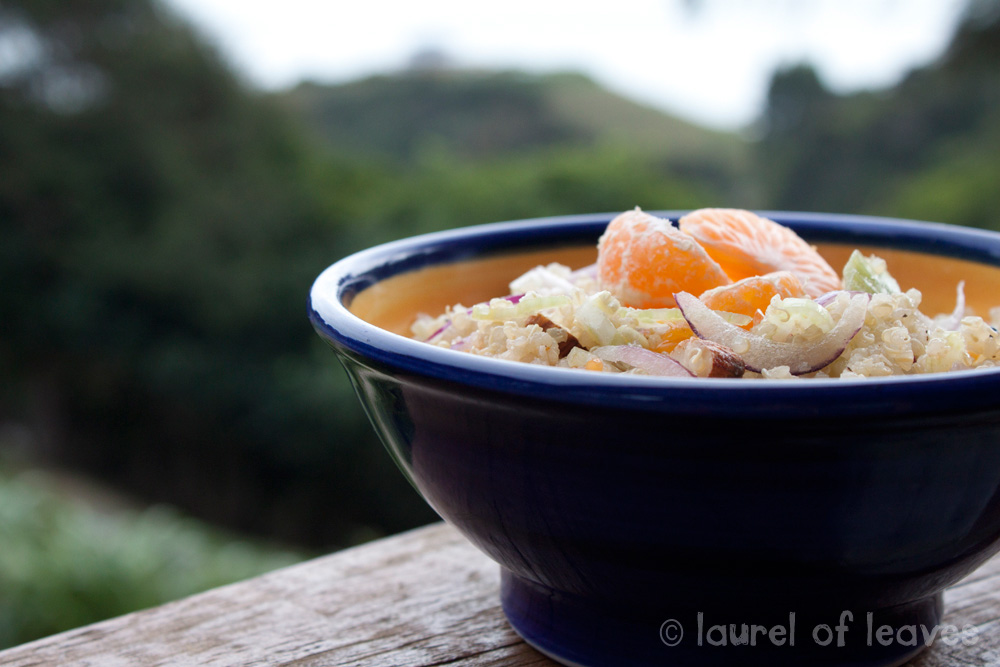 If you're not familiar with fennel, this is a great chance to try something new. Fennel has a subtle licorice flavor (save the stalks to make licorice tea!) and is very high in vitamin C. It also has anti-inflammatory properties, so definitely add it to your diet if you struggle with anything ending in -itis (arthritis, etc. '-itis' means inflammation).
Orange Fennel Quinoa Salad
Ingredients:
1 c. uncooked quinoa 2 c. water or broth 1 fennel bulb 3-4 mandarin oranges, peeled & segmented 1/2 large red onion (or 1 small red onion), thinly sliced 1 avocado, diced 1/2 c. almonds, roughly chopped 3-4 Tbsp. olive oil sea salt & pepper to taste
Directions:
Combine quinoa and water or broth in a saucepan. Bring to a boil over high heat, then reduce heat, cover, and simmer for 20 minutes.
In the meantime, thinly slice fennel bulb and roughly chop. Carefully chop the orange slices into small pieces, saving some segments for garnish.
Combine fennel, oranges, red onion, avocado, and almonds in a large mixing bowl.
When quinoa is cooked, let cool slightly before adding to mixing bowl and tossing with olive oil, sea salt, & pepper.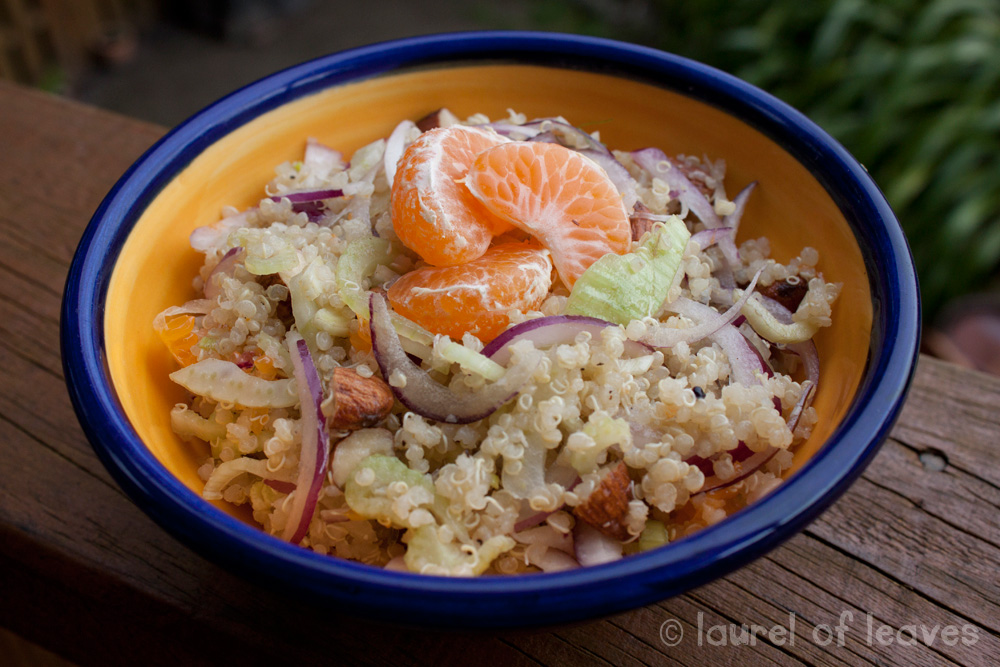 Serve as a main dish or a side salad, garnished with mandarin oranges, for a low-sugar, protein-packed, gluten-free meal!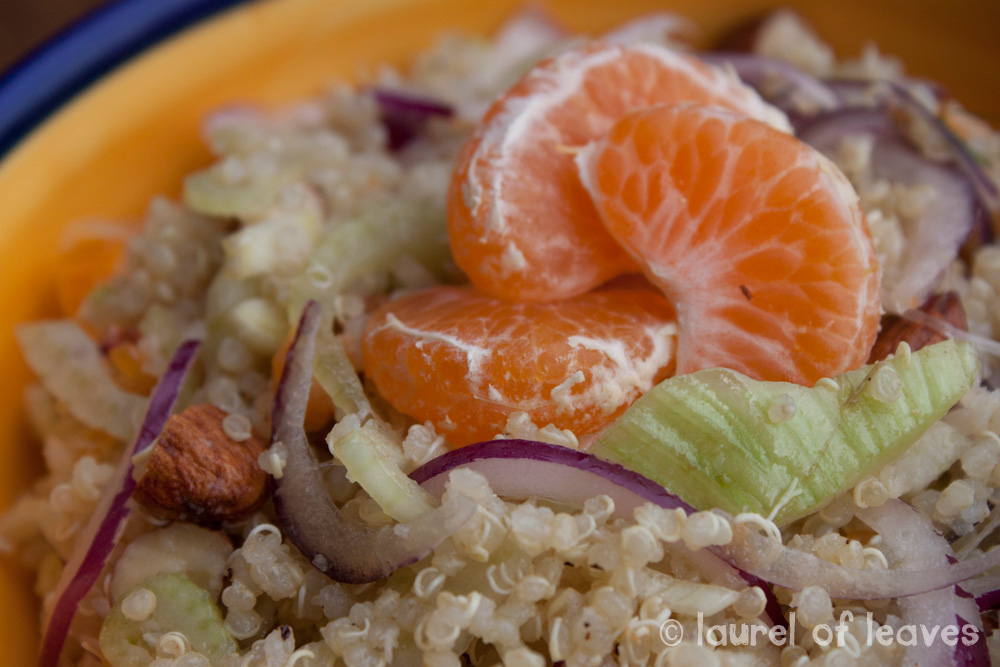 What's your favorite version of a quinoa salad?
This post is linked to Real Food Wednesday, It's a Keeper, Pennywise Platter, Foodie Friday, Make Ahead Monday