Whoa baby. I'm back baking muffins!
Our current host heard I loved to bake and set me loose in the kitchen with blueberries straight from a friend's garden.
You may know that fresh blueberries are one of my absolute favorite foods, and while I do love standard Blueberry Muffins, I couldn't bring myself to bake the basic version.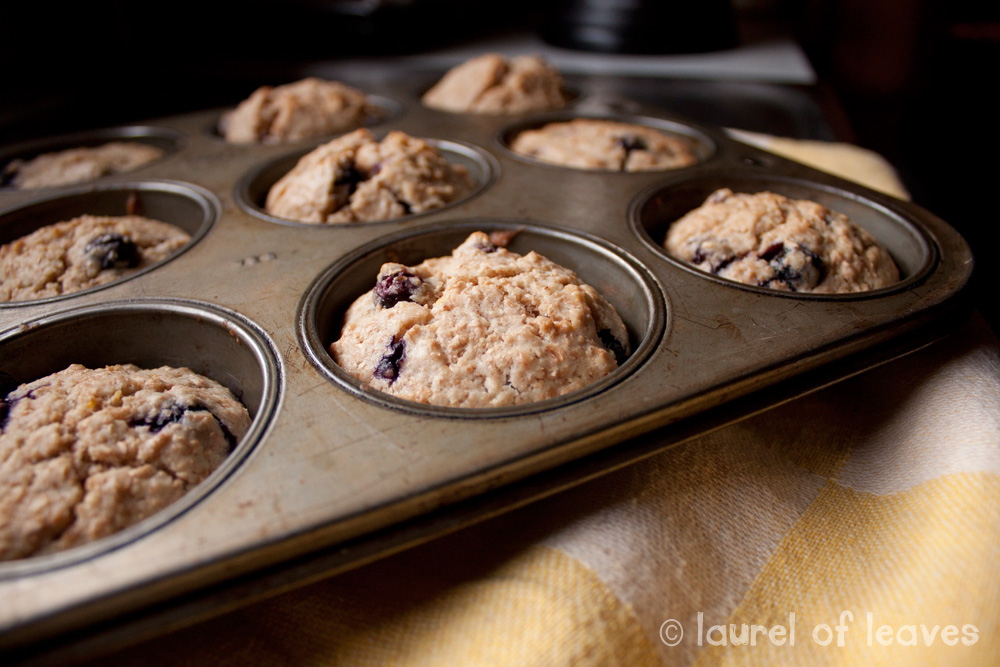 Lemons are yummy and plentiful here in New Zealand, so I decided to try some Lemon Blueberry Muffins. I used wholemeal flour–what my host had on hand–but would have probably preferred a combo of the lighter gluten-free brown rice flour and gluten-low spelt flour.
Another variation I'd like to try next time is honey as a sweetener (or a combination of xylitol & honey).
It may be Autumn in the Southern Hemisphere, but if you're reading from the North, these muffins will be perfect for an early summer brunch or picnic. (But you know how I feel about muffins–they are good anytime!)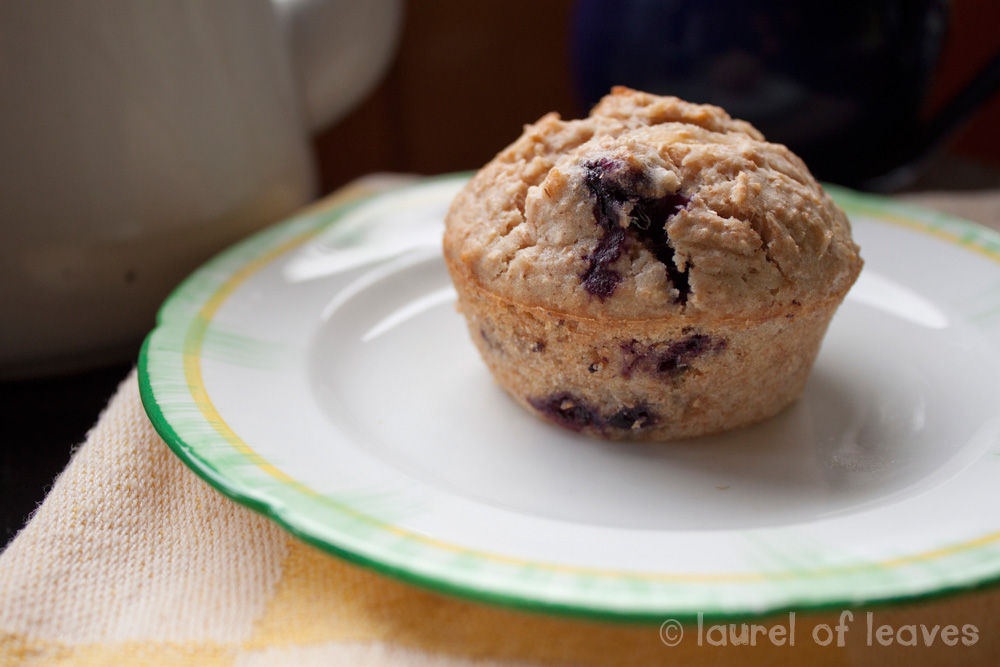 Lemon Blueberry Muffins
Ingredients:
2 c. wholemeal or gluten-free flour 1 tsp. baking powder 2 tsp. finely grated lemon rind 1/2 c. xylitol 1/2 c. grapeseed oil 1/2 c. lemon juice 1/2 c. oat, rice, or almond milk 3 eggs heaping 1/2 c. frozen or fresh blueberries
Directions:
Combine flour, baking powder, lemon rind, and xylitol in a large mixing bowl.
In a separate bowl, whisk together oil, lemon juice, milk, and eggs.
Stir wet ingredients into dry and stir until just combined. Don't overmix. Gently fold in blueberries.
Spoon into greased muffin tray and bake for 20-25 minutes at 350 F.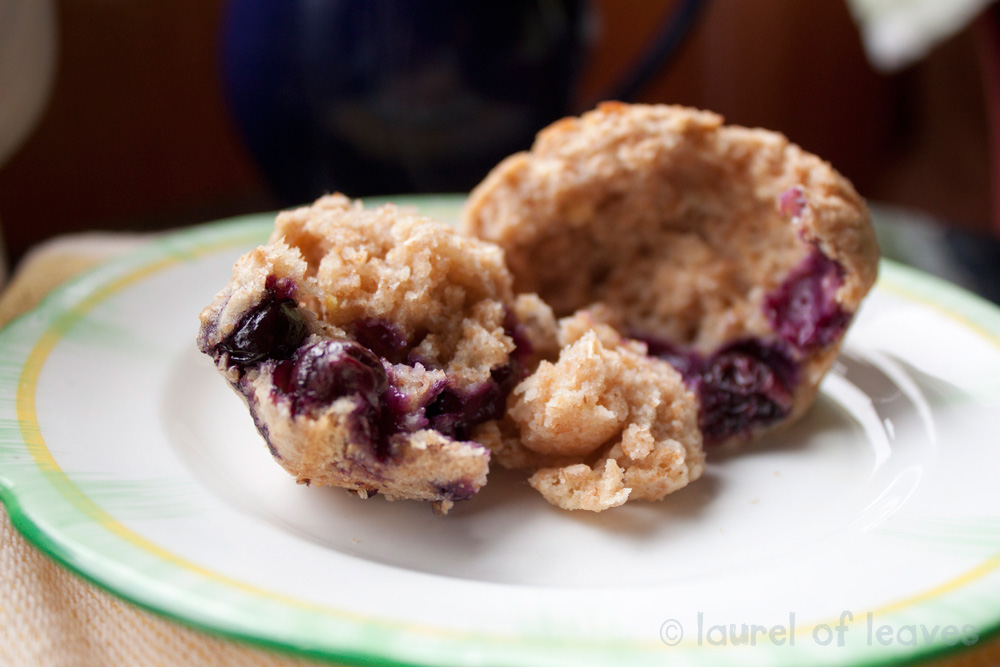 Enjoy with friends and a cup of tea on a lovely sunny day!
This post is linked to Monday Mania, Homestead Barn Hop, Mouthwatering Monday, Delectable Tuesday, Real Food Wednesday, It's a Keeper Thursday, Pennywise Platter, Sweet Tooth Friday