In keeping with my cookbook giveaway, I thought I would share some other fantastic cookbooks that have made it onto my wishlist. Some I have looked through, some I own, but most of them I'm just jonesin' to get my hands on.
At the end of the post, the Real Food Diet Cookbook Giveaway winner will be announced!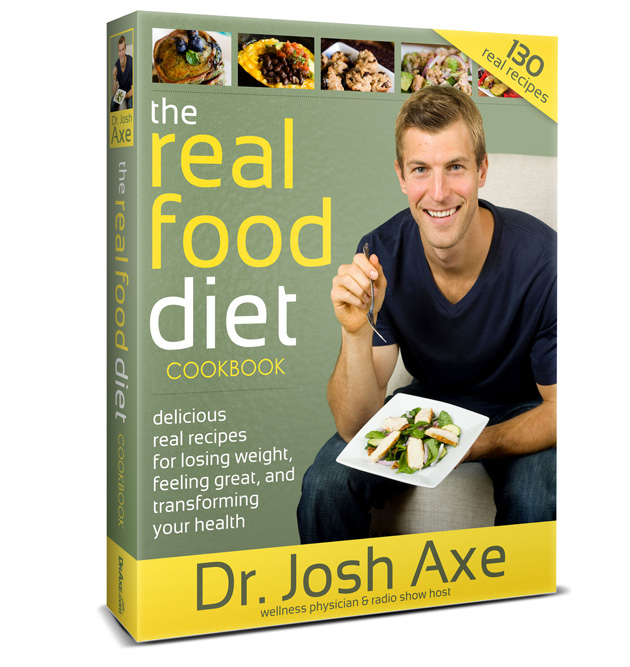 Since I'm traveling right now, I've been collecting recipes from each host and I do my best to cook new dishes when I can. But when I get back home to a kitchen of my own–look out. I'll be needing all of these new books to inspire me!
The Gluten-Free Almond Flour Cookbook by Elana Amsterdam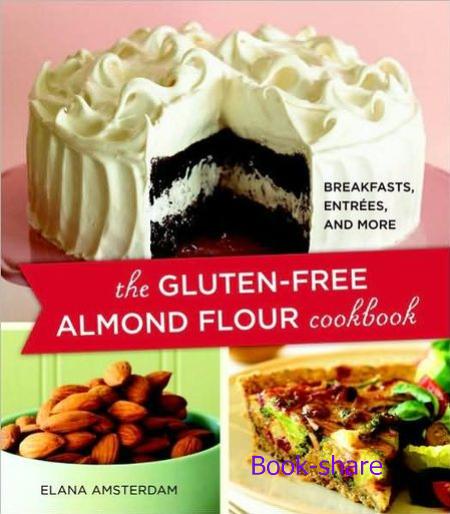 Every recipe I try from Elana's Pantry turns out divine. Her recipes are simple and straightforward, yet there is some kind of magic she must wave through her wand when she creates them. She also has a new cookbook out out for Gluten-Free Cupcakes!
If you've never baked with almond flour, I think you'll be surprised at what a great consistency it has. It's dense, but not heavy, with a wonderfully sweet nutty flavor.
Buy The Gluten-Free Almond Flour Cookbook on Amazon.com.
Clean Food by Terry Walters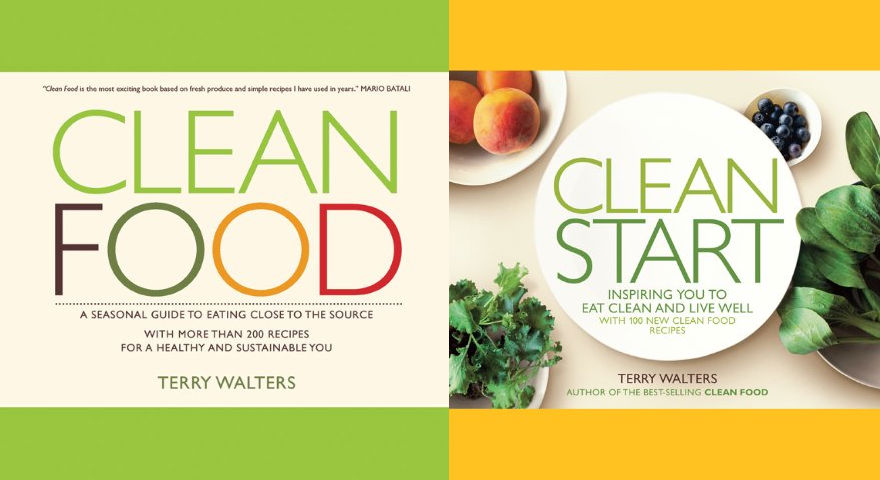 This is a cookbook I do own. An aunt gifted it to me one Christmas and I was blown away by how fantastic it was! Terry Walters organizes her whole foods recipes based on season, so you can eat local and in season.
The only downsides I've found are the lack of pictures throughout the book–not the case, however, with her latest book, Clean Start. I also wish it would lay flat on the kitchen counter so I'm not constantly losing my page as I'm cooking. It's a gorgeous hardcover book, so I'm always a bit scared I'll get it filthy as I cook (I can be quite the messy chef!)
Check out Clean Food on Amazon.com and follow Terry on her website.
Against the Grain by Kate Tetje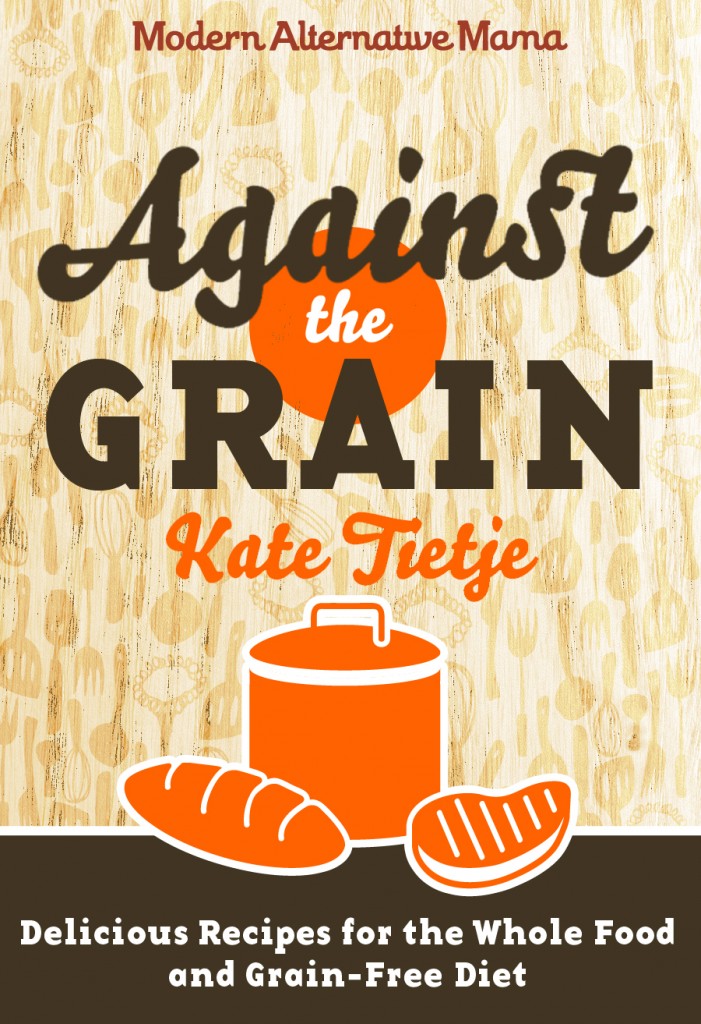 This Modern Alternative Mama has quite the collection of health articles on topics ranging from natural pregnancy to grain-free recipes and even why she doesn't support cancer research (a favorite of mine).
Kate sells her Against the Grain ebook for a measly $7.95 on her blog.
Simply Sugar & Gluten-Free by Amy Green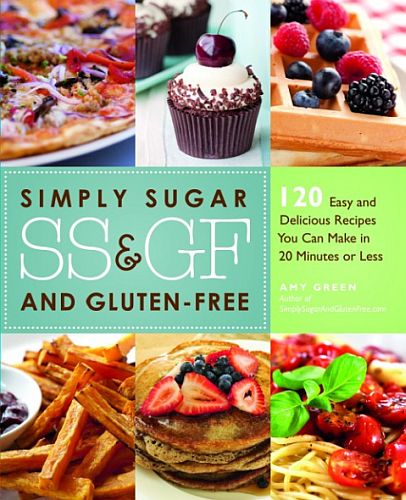 This woman has got it going on. The recipes on her blog are always fantastic, and I love her photography as well. Her cookbook is chock full of 180 recipes sans gluten and processed sugar, each claiming to be made in 20 minutes or less!
You can get Simply Sugar & Gluten-Free on Amazon.com.
The Spunky Coconut Cookbook by Kelly Brozyna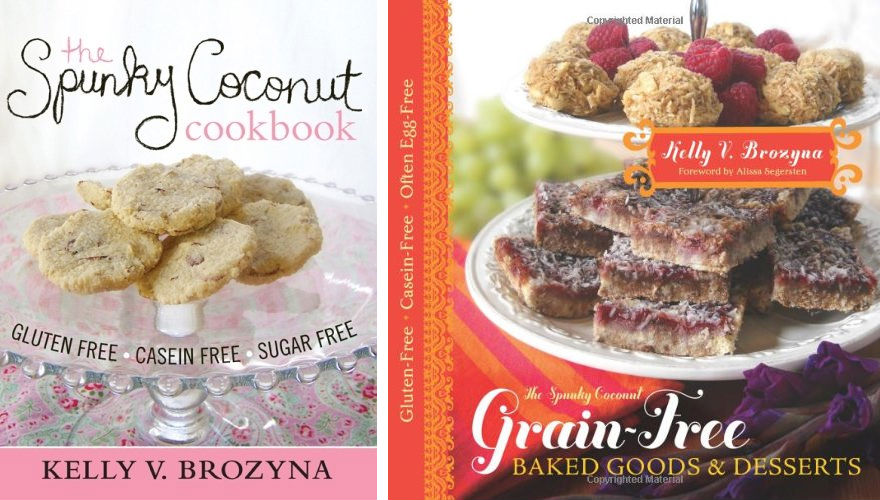 Kelly takes things one step further and cooks not only gluten-free & processed sugar-free, but casein-free as well. I don't have allergies to gluten or milk like many of these bloggers do, but I do prefer to stay away from processed grains. And I don't drink pasteurized milk, so it's nice to not have to think about replacing cow's milk with coconut, almond, or rice milk in Spunky Coconut recipes. It's already done for me!
Kelly also has a new cookbook: Grain-Free Baked Goods & Desserts. Yum!
Find her cookbooks on Amazon.com or the Spunky Coconut blog.
Do you own any of these cookbooks? Which books are on your cookbook wishlist?
Winner Announced!
Ok, now onto what you really came here for–the winner of the Real Food Diet Cookbook giveaway!
Thanks so much to everyone who entered–I wish I could give a copy of the book to each and every one of you. But the winner is . . .
Rachael W. who said:

Way to go on entering the world of real food! Hopefully this cookbook, my blog, and so many other great sites like it will help you along the way. After all, we're all in this together ;)
If you didn't win, but you'd still like a copy of The Real Food Diet Cookbook, wander over to Amazon (where there is also a Kindle version!) or DrAxe.com.