It's true, I miss my kitchen. I miss muffins. I miss baking in general.
As much as I do love every minute of our experiences while traveling (well, almost every minute–camping in the freezing cold rain and wind of Wellington didn't exactly make my top 10 list), I do miss my kitchen and a consistently reliable Internet connection.
This, my friends, is why you haven't heard from me in a few weeks. We've moved on from Auckland to the South Island of New Zealand, stopping at Hobbiton (a movie set for the Lord of the Rings trilogy–my husband was in heaven), New Plymouth (where we hiked on Mount Taranaki), and Wellington (where we made some new friends at church and almost got blown away from the top of the Mt. Victoria lookout).
It was a consistent diet of fruit, beans, and rice during the time we camped (ok, and some dark chocolate) while we played endless games of Speed and Solitaire with a deck of cards well worth the $3.97 we shelled out for them.
So we may not have a kitchen, but we have new life experiences that can't compare to the lack of a stove and a well stocked pantry in this season of our lives.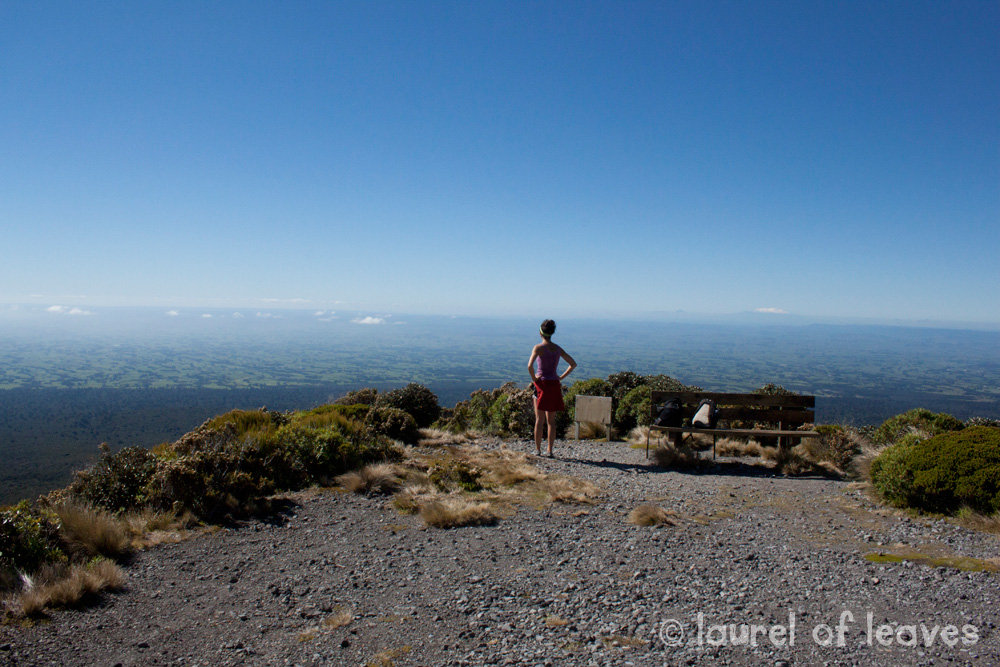 Plus, when we stay with certain hosts in our travels, we're often able to do a bit of cooking ourselves. Case in point is our stay with Christian & Kirianne on the North Shore of Auckland.
They own an organic shop and cafe near the city, and I was able to bake cakes at the shop, serve coffee, wash dishes, and count stock for inventory.
Then back at their house, I baked Banana Chocolate Chip muffins and Hot Chili Potatoes for a cookout, and a super easy Roasted Veggie Frittata for lunch one day.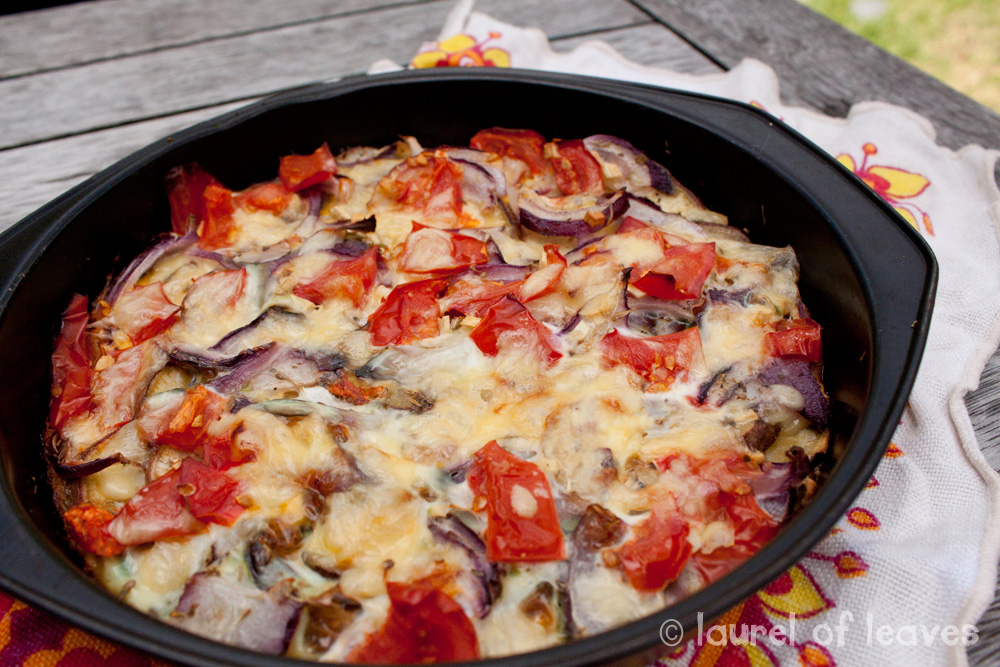 Kirianne sold slices of vegetable frittata in the shop, so I decided to try my hand at it as well. It's a combination of a crustless quiche and a Spanish omelet, so to speak.
Easy Roasted Veggie Frittata
Ingredients
1 red onion, sliced & roughly chopped
1 kumara or sweet potato, thinly sliced
1-2 tomatoes, chopped
4-6 eggs
1 tsp. dried basil
sea salt & pepper to taste
grated cheese
Directions
Preheat oven to 350 degrees.
Grease the bottom and sides of a round cake pan or pie dish. Line the pan with kumara or sweet potato slices. Add chopped veggies to the top of the potatoes.
In a separate bowl, whisk eggs with basil, salt, & pepper. Pour egg mixture over the vegetables. Sprinkle with cheese.
Bake, uncovered, for 30-40 minutes, or until egg is set and veggies are roasted.
Serve in slices, either hot or cold.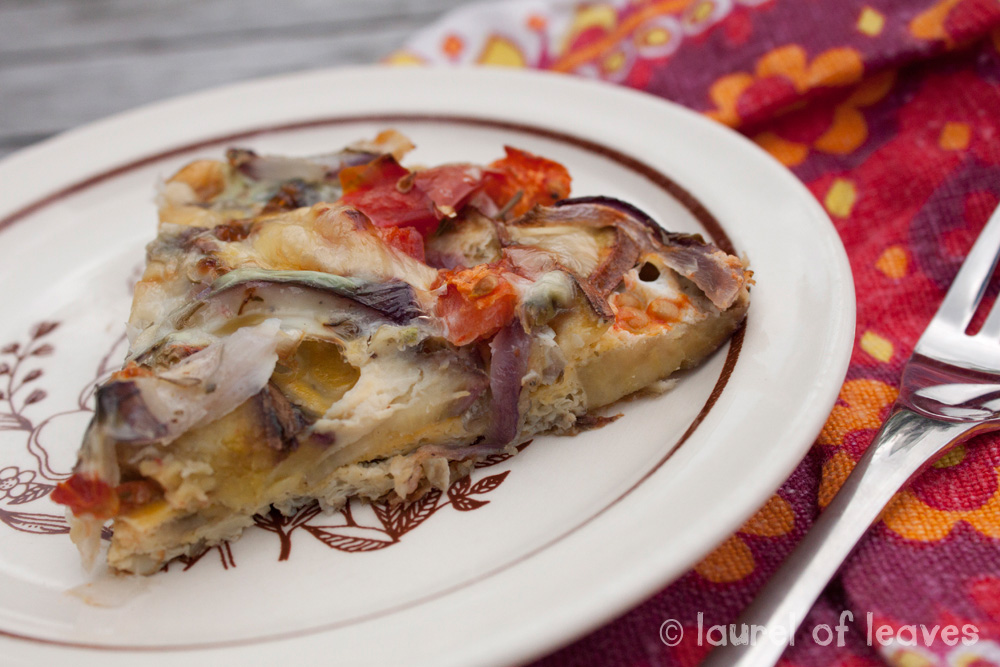 This is a great dish to serve for a brunch or light lunch, or to take on a picnic. It's delicious even cold!
I believe I used 4 eggs in the frittata pictured because that was about all I had left in the refrigerator, but feel free to use more if you want a heartier frittata (which I would recommend).
What is your favorite dish to make? What would you miss making the most (food-wise) if you didn't have your kitchen?
This post is linked to Pennywise Platter, It's a Keeper Thursday, Simple Lives Thursday, Fight Back Friday, Homestead Barn Hop, Monday Mania, Slightly Indulgent Tuesday, Tasty Tuesdays, Delectable Tuesday