The very first day I arrived in New Zealand, my friends took me to their favorite little cafe in Auckland: Revive.
It's a great little vegetarian cafe in the heart of the Central Business District that serves up fresh, healthy, and ridiculously delicious food.
Case in point: our lunch from the salad bar: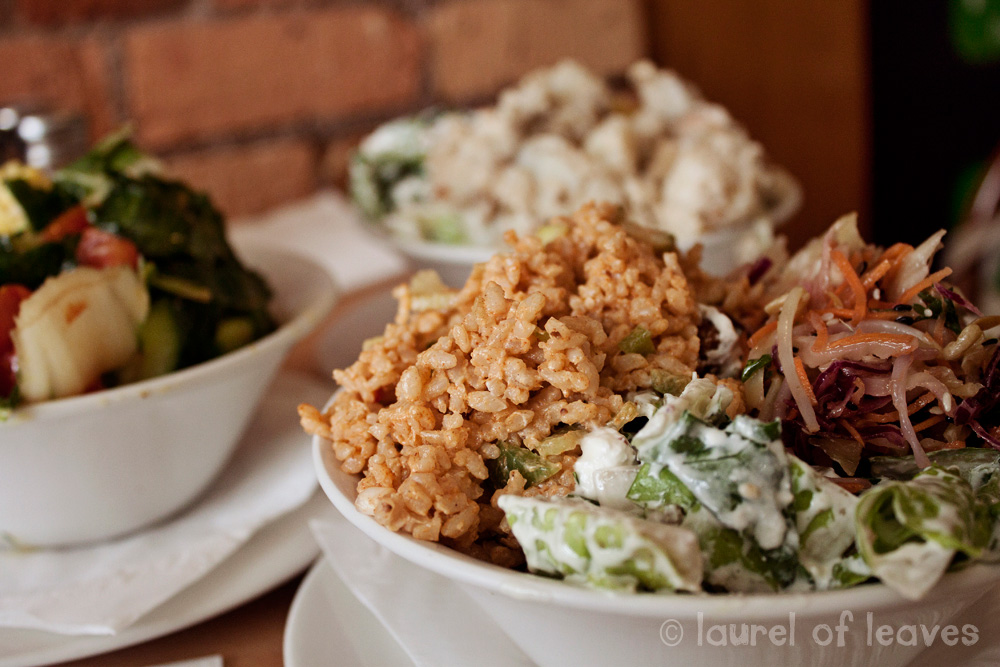 Pictured here are Caesar Salad, Seedy Slaw, & Indonesian Rice Pilaf with Peanuts.
We loved the place so much we came back 3 days later when we walked through the city and toured the Auckland Art Gallery.
They operate their business on what they call the 8 Keys to Great Health:
Nutrition
Exercise
Water
Sunshine
Temperance
Air
Rest
Trust
Definitely sounds like something I can get behind! You can read further explanations of each category on their website, www.revive.co.nz.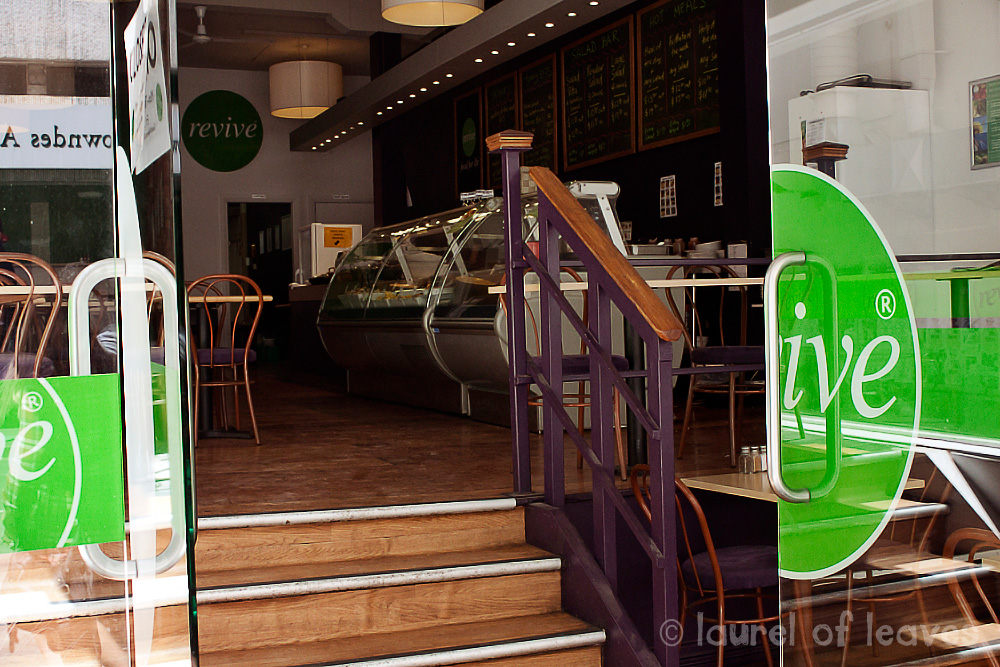 Their website also explains the dietary principles they follow (no processed sugar, free-range eggs, no white flour processed pasta, etc.). And they recycle!
The other thing I love about Revive is their weekly email newsletters. Usually I would sign up for a restaurant's email list just to get a free meal on my birthday, and delete everything else they send me. But just in this last issue, Revive sent out a great health article on rest (13 Key Causes of Not Getting a Good Night's Sleep), which also included a tasty looking recipe for Moroccan Lentils!
They're doing email newsletters the right way for sure. I'm not anywhere near Auckland right now, and yet I'm opening and reading their material.
If you happen to get around to the beautiful home of the Kiwis, you should definitely check out Revive! But even if you live on the other side of the world, it's worth your time to check out their website and emails.
Revive
2 locations
16 Fort St.
33 Lorne St./280 Queen St.
Auckland, New Zealand
www.revive.co.nz
I also reviewed this restaurant on Thrifty and Green!
This post is linked to Simple Lives Thursday, Fight Back Friday