This was my first endeavor with filled muffins. Who knew it was so crazy easy?
My husband and I have traveled back to Kerikeri in New Zealand to stay with a naturopath and help them with marketing for their business (Head to Toe Natural Health Clinic). It was so wonderful to walk into the kitchen and see things like rice milk, buckwheat flour, and fresh apples right off the tree in the backyard!
So, naturally, I got busy baking some muffins!
Since the branches on the apple trees in the backyard were drooping with the weight of so much fruit, I dug into our host's cookbooks to find a good recipe for apple muffins. The recipes I found seemed a bit bland, so my wheels started turning to figure out a way to jazz them up.
I decided to make a filling for the muffins and add quite a bit more cinnamon. What I came up with turned out to be a success!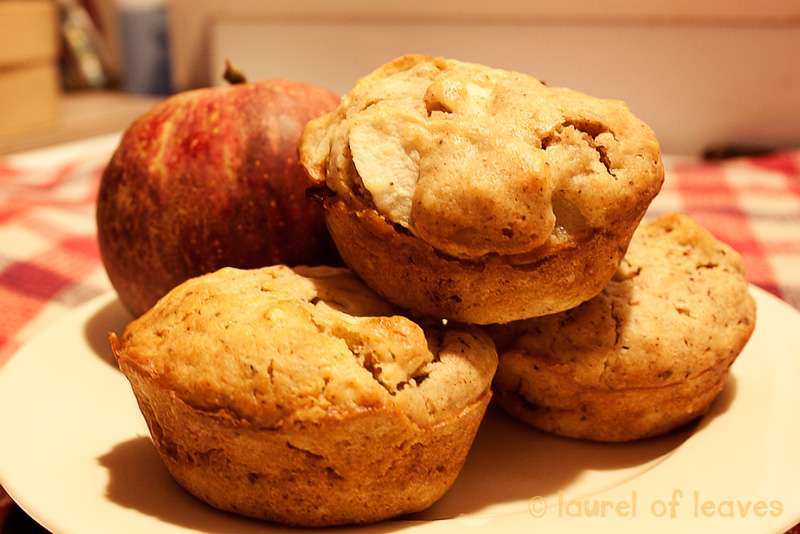 Date Filled Apple Muffins
Ingredients:
1/2 c. butter, melted
1/4 c. maple syrup
1 egg
1 c. rice milk
1 c. apple, peeled, cored, & thinly sliced
1 tsp. cinnamon
2 c. spelt flour or buckwheat flour
4 Tbsp. baking powder
1/2 c. dates
1 additional apple, chopped
Instructions:
Grease 12 muffin tins with butter and preheat oven to 375 F.
Place first 4 ingredients in a bowl and mix well. Add 1 c. apple and stir, then add cinnamon, flour, and baking powder and mix until just blended.
Place dates and additional apple in a food processor or Vitamix and process to a chunky paste.
Fill muffin cups 1/3 full with batter, then place a dollop of the date mixture into the center of each cup. Fill muffin cups with remaining batter.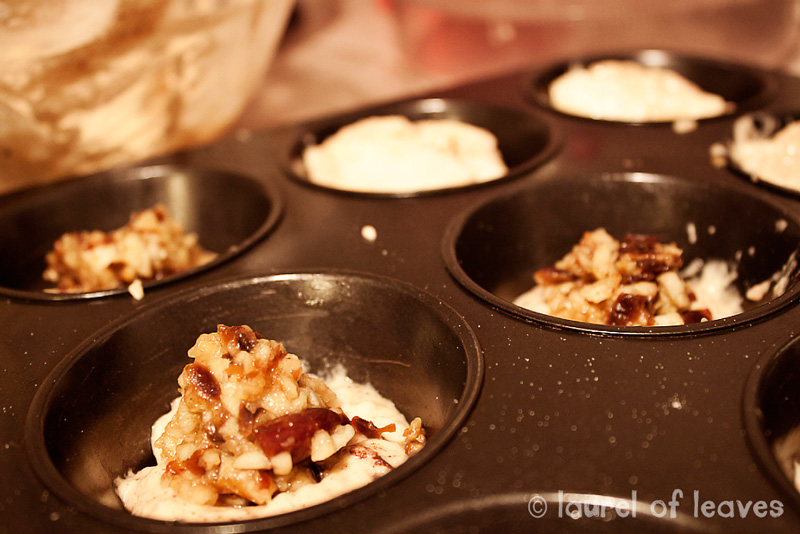 Bake for 15-20 minutes. Let sit in tins for 5 minutes before turning out onto a cooling rack.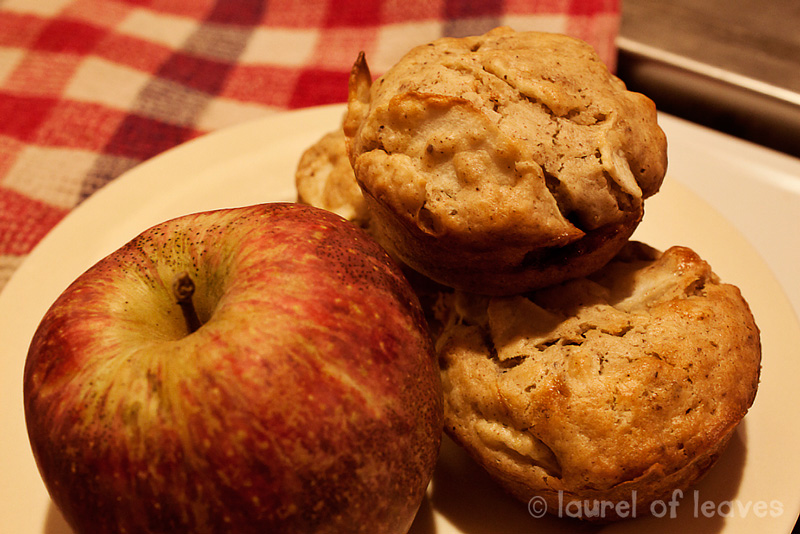 I love the ooey gooey center from the date filling in these muffins!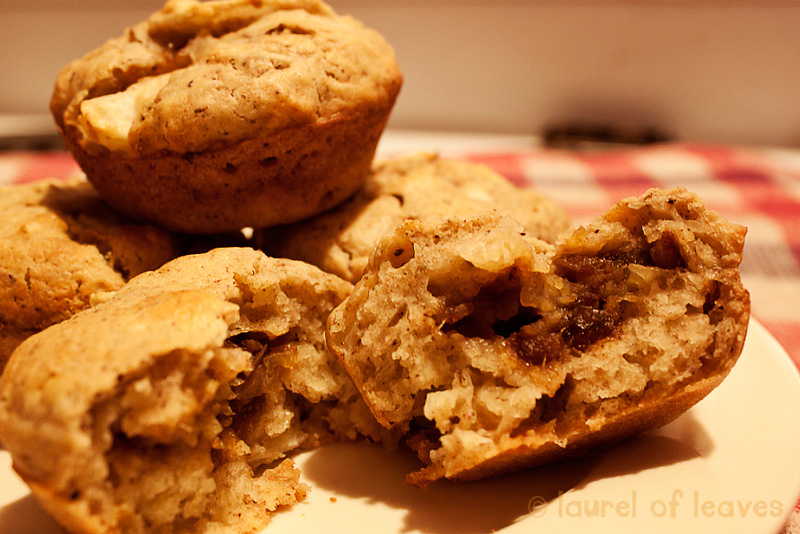 Have you made filled muffins before? What is your favorite flavor combo?
This post is linked to Slightly Indulgent Tuesday, Tasty Tuesdays, Delectable Tuesday, Dr. Laura's Tasty Tuesday, Recipes I Can't Wait to Try, Real Food Wednesday, Pennywise Platter, It's a Keeper, Simple Lives Thursday, Sweet Tooth Friday