This is one of the easiest desserts to throw together in the history of desserts.
Well, ok, maybe not the easiest.
But it requires very little prep and tastes like you slaved over a hot stove for hours.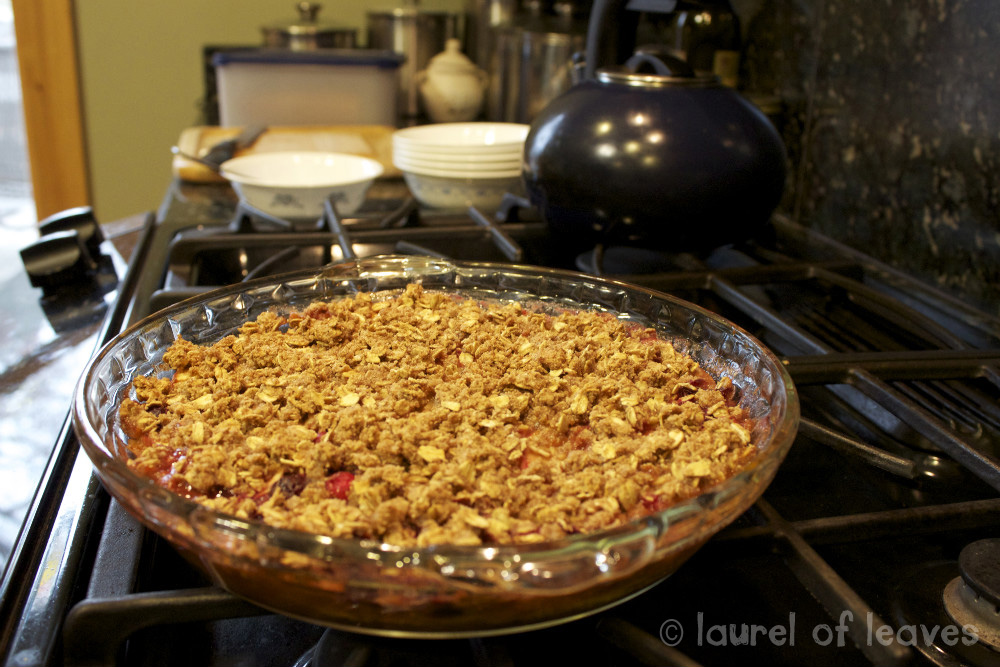 I personally figure that any recipe with fruit can also be eaten for breakfast.
Right?
I won't tell if you don't…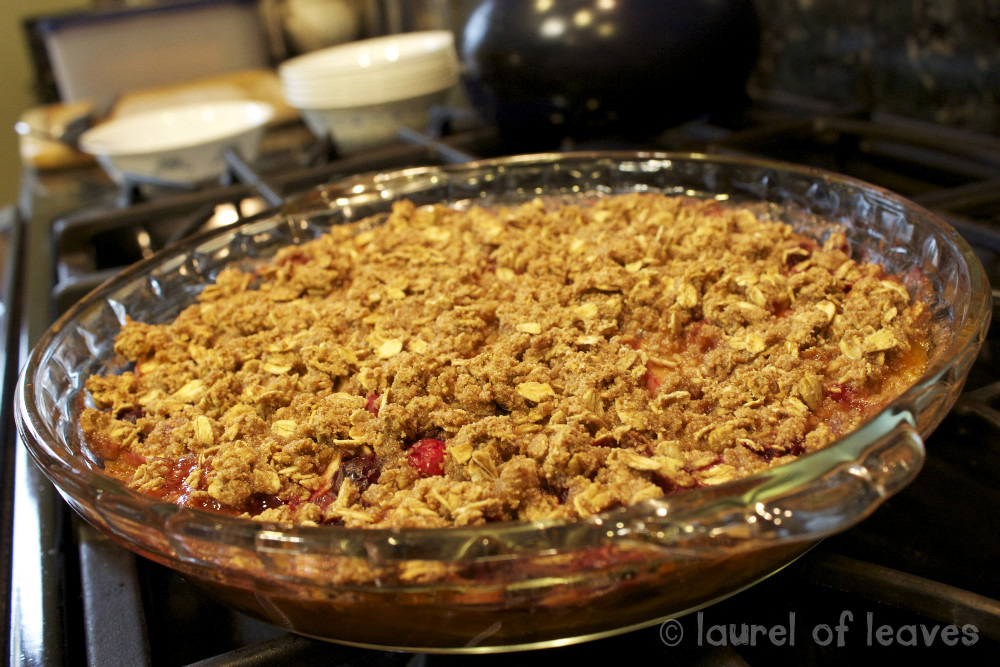 Cranberry Apple Crisp
2 c. sliced apples (or peaches, or a combination of both) 1/2 c. – 2/3 c. frozen cranberries (slightly thawed) A couple glugs of maple syrup sprinkle of cinnamon 1/4 tsp. stevia
Toss above ingredients together in a pie plate.
For the crisp:
1/2 c. – 2/3 c. gluten-free pancake mix 1/2 c. – 2/3 c. oats 1/2 c. maple syrup 1 tsp. cinnamon 1/2 tsp. stevia dash of nutmeg
Combine above ingredients in a bowl and rub between your fingers to create a soft crumbly mixture.
Sprinkle the topping over the fruit in the pie plate.
Bake at 350 degrees for 45 minutes or until it's bubbly and hot.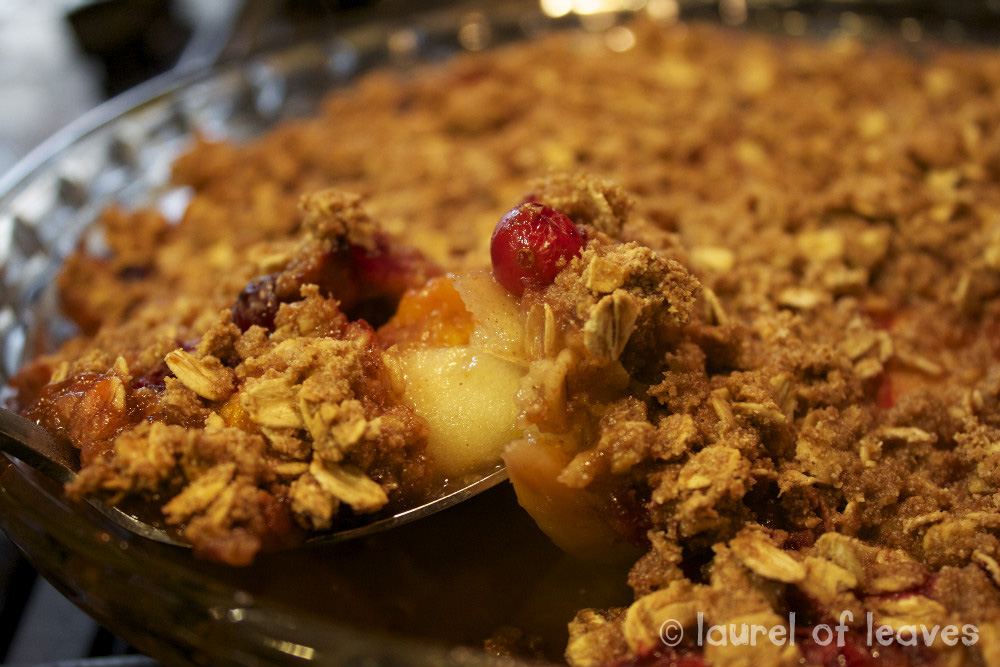 Then eat the whole crisp in one sitting by yourself share with all your dinner guests and enjoy!
This post is linked to Mouthwatering Monday, Sweet Tooth Friday, Sweets for a Saturday