It was a Saturday morning.
A lazy Saturday morning.
One of those wonderful weekend mornings that just begs for cinnamon rolls.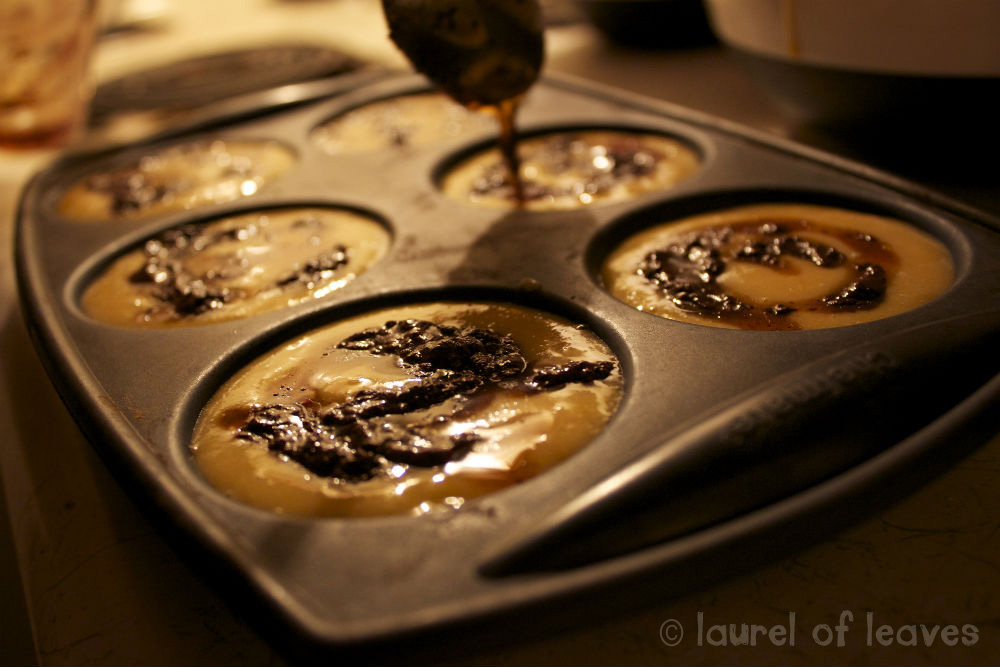 With lots of cream cheese icing.
Well, needless to say, we don't eat packaged cinnamon rolls that are full of bleached flour, sugar, & preservatives as tasty as they (admittedly) are.
I searched online for some cinnamon roll from scratch recipes, but I have yet to venture into the world of baking with yeast.
But when I came across this recipe from Elana's Pantry, I knew I could modify it very easily without making a trip to the store (after all, what good is a lazy Saturday morning if you can't stay in your pajamas?)
I already had cream cheese icing left over from making Ultimate Carrot Cake for my husband's birthday.
And so I whipped up the Cinnamon Coffee Cake Muffins:
1 c. almond flour 2 Tbsp. coconut flour 1/2 tsp. baking soda 1/4 tsp. sea salt 1/4 c. grapeseed oil 1/4 c. maple syrup 3 eggs 1 Tbsp. vanilla
Combine dry ingredients in a bowl and set aside. Combine wet ingredients in a separate bowl, then add dry ingredients. Combine thoroughly.
Pour into muffin tins about 2/3 full.
Then make the cinnamon topping:
2 Tbsp. maple syrup 1 Tbsp. cinnamon 1 Tbsp. grapeseed oil
Drizzle the cinnamon mixture on top of each muffin. The goopy cinnamon goodness will spread throughout the muffins as they cook, making a gorgeous cinnamon coffee cake muffin.
Bake at 350 degrees for 8-12 minutes.
Let them cool for 2 hours before icing them to avoid a puddle of icing all over the plate (and your fingers).
Make the icing while you wait:
1/2 c. unsalted butter (1 stick) at room temperature 8 oz. cream cheese at room temperature 1 Tbsp. lemon juice 2/3 c. maple syrup or honey (or a combination)
Place all ingredients in a large bowl and blend until smooth.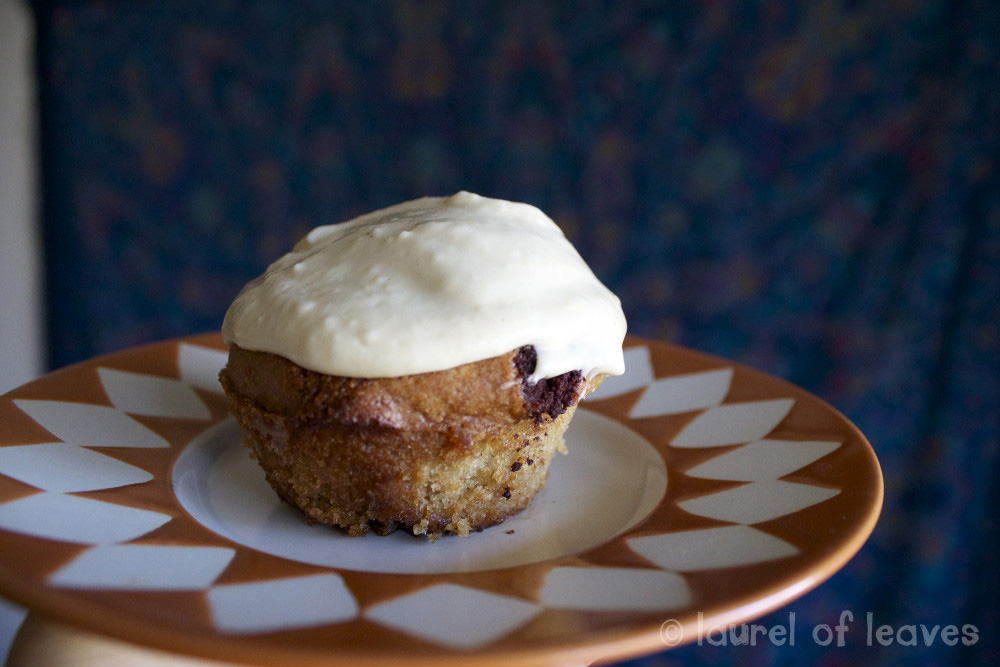 This post is linked to Slightly Indulgent Tuesday, Tasty Tuesdays, Dr. Laura's Tasty Tuesday, & Delectable Tuesday