St. Louis is one of my favorite cities. It easily makes the list of cities I could picture myself living in.
(If only it weren't so far north. I'm a pansy when it comes to cold weather.)
But I love the history, the character, the free attractions, and the good food.
I especially love the value placed on local restaurants that serve farm fresh, local food.
The aptly named Local Harvest Cafe took a top spot in my unofficial favorite places of St. Louis list when we visited this past weekend.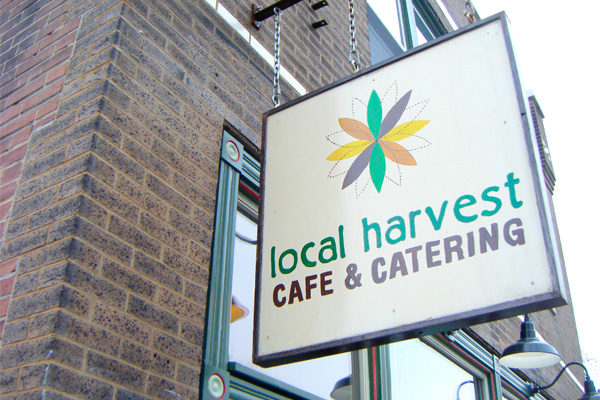 I loved everything from the neighborhood in which it's located, to the atmosphere, to the incredible food, and even to the prices.
It's not a fancy sit-down restaurant. You order at the counter, find a table, and clean up after yourself. Think of a smaller, less corporate Panera Bread set-up.
The building itself has just as much character as the employees, who danced to the funk music playing on the stereo in between taking orders.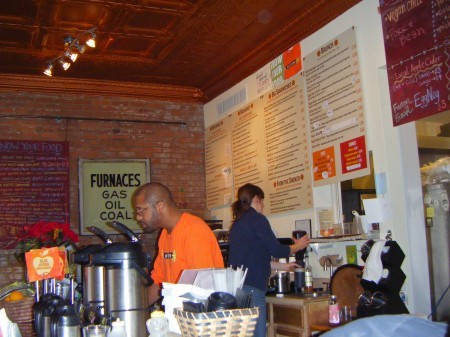 We arrived around 12:30p on a Sunday and the place was jam packed. We waited about 5 minutes for a table to clear, then ordered 2 different bagel sandwiches and a brisket salad to share.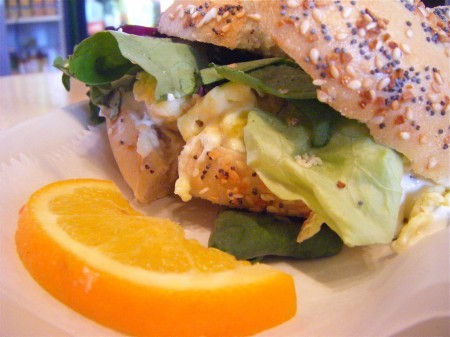 Meister Bagel sandwich: Scrambled eggs, herbed goat cheese, and field greens on an Everything bagel.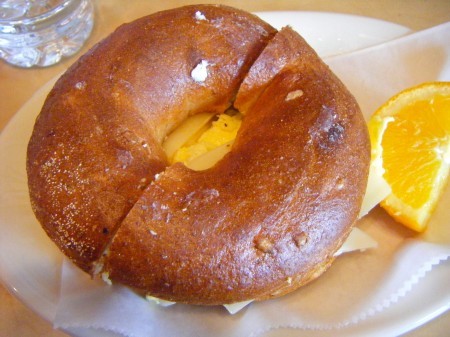 Alpine Bagel sandwich: Scrambled eggs, Guyere cheese, and Swiss cheese on a Sunflower Wheat bagel.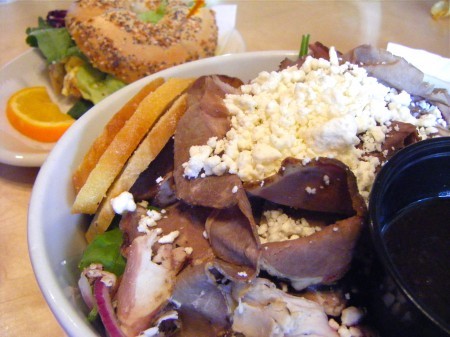 Brisket Salad: Grass-fed brisket on bed of field greens with red onions, pickled beets, goat cheese, and a balsamic vinaigrette.
At $4.99 a piece, the bagel sandwiches were a fantastic deal. I wasn't honestly expecting them to be quite so hearty. Plus I'm a sucker for goat cheese (and lately Guyere has become a bit of an obsession too).
The brisket salad was delicious as well, though the meat was not as tender as it could (should) have been. Still not a bad deal though at $7.99. And I think it's fun how beets turn everything pink. If for no other reason than that, you should eat at Local Harvest and try the brisket salad.
And also because they care about the food they serve long before it ever reaches their restaurant.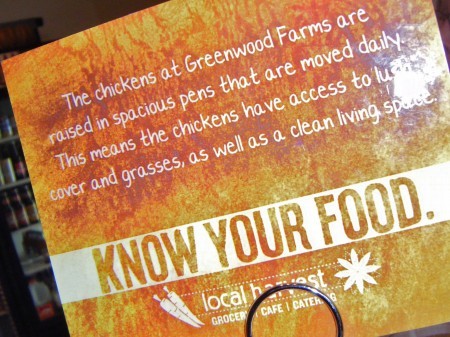 Local Harvest Cafe
3137 Morganford Rd
St Louis, MO 63116
www.localharvestcafe.com
I also reviewed this restaurant on Thrifty and Green!
You can read more reviews on Urbanspoon: